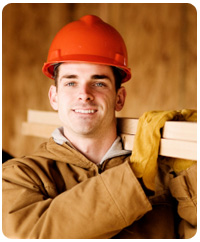 The work conditioning is a highly structural, goal oriented, individualized treatment plan. Our workers compensation sarasota program is designed to maximize a person's healing potential. Not only will they return to work faster but they will have the knowledge to prevent re-injury.
Our Occupational and Physical Therapy team has specialized training in: Industrial Rehabilitation, Work Hardening & Work Conditioning, Physical Reconditioning, Post Offer Screenings, Fit for Duty Assessments, Ergonomic Work-Site Evaluations, Disability and Impairment Ratings. We are Certified to perform Functional Capacity Evaluations and have a Certified Ergonomic Specialist available to perform workplace, residential or in clinic assessments.
Even if you have not had success with other treatments this program is for you. We address the root cause rather than merely treat the symptoms. This results in a more long-lasting relief and is highly effective in preventing a recurrent problem. Our advanced hands-on techniques will promote a fast recovery and may help conditions where all previous therapies have failed.
Benefits of Our Workers Compensation Program:
Avoid a chronic problem and reduce the risk of re-injury
Expert guidance in treatment designed to return you to work as safely as possible
Live life more enjoyably
Improve your overall ability to do daily activities
Avoid lingering effects of injury
Reduce the risk of re-injury
Faster recovery period
Learn how to avoid future problems
How long before benefits are realized?
Recovery time depends on the complexity of your condition and the physical demands of your job.
Be Wary Of…
Clinics that have you return for several visits without seeing any improvement.
Why Act Now?
Prolonged loss of your ability to perform an activity can result in worsening of the condition due to declining strength, loss of movement, and worsening pain. This could make your recovery time longer or even set you up for a chronic disability or recurring problem.