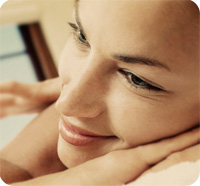 The headache relief program is available for men and women right here in Sarasota.  Many people do not realize that Physical Therapy can help with signs and symptoms of headaches.  Our Headache relief program is designed to alleviate pain in as little as 1 visit, regardless of how long the pain has been there or what caused it. These treatments are fast acting, effective, and long lasting. We perform a comprehensive assessment of the cause of the problem.
Even if you have not had success with other treatments, this program is for you. We address the root cause rather than merely treating symptoms. This results in a more long-lasting relief which is highly effective in preventing recurrent problems.
Benefits of our Headache Program:
FDA Approved Laser Therapy.
Drug free, non-invasive treatment.
Better quality of life.
Sleep better.
Improve your overall ability to do daily activities.
Improved concentration.
Results in just 1 visit.
Elevated mood.
Increased energy.
Decreased anxiety and depression
Specialized treatments not available anywhere else such as Fenzian and ETPS
Decompression Therapy specialized for Headache relief
How long before benefits are realized?
Results will be seen fast, often within minutes.
Be Wary Of…
Phony treatments that don't work or being treated by an under trained /underqualifed person such as a tech or an aide
Why Act Now?
Don't put it off any longer. The more you wait the more serious your problem may become. Don't let your problem get to the point of no return. Call and schedule an appointment today and you'll receive 1 FREE laser treatment with your free screening.  We treat headaches with a very high success rate on a daily basis.  We are the experts at headache relief in Sarasota, Florida.
Headaches: More Information.
What is it?  Migraines previously were thought to be a result of abnormal dilation of blood vessels in the brain, but scientists now believe that the cause may be more complex, and involve inherited differences in brain chemistry. A migraine is a headache with throbbing pain that is usually worse on one side of the head. The pain is often severe enough to hamper daily activities and may last from four hours to three days if untreated. 
Important Facts: When migraine duration is longer than three or four days, it's called status migrainous and requires immediate medical attention because it increases your risk of stroke.
Treatment Duration: In the older days before the '90's and the advent of the triptans, people were basically treating migraines by putting patients to sleep. What made medications such as sumatriptan or Imitrex the first revolutionary treatment was it was the first time we could treat acute migraine and restore people to normal function. 
Migraine duration usually depends on the type of migraine you have and how you treat your migraine symptoms. These tips can help cut migraine length significantly — and the length of time you're in pain.
Migraine length varies. The National Headache Foundation says most migraines last 4 to 72 hours. 
Statistics: More than one in 10 Americans, including one in 6 women, have migraines, but many have been told mistakenly that they have a sinus or tension headache. Foods, stress, and hormones can be migraine triggers.  The Physical Therapists at Back In Motion, Sarasota Physical Therapy are the local experts in determining triggers through a comprehensive thorough assessment.
Nearly 30 million Americans get migraines, which can range mild to severe headaches. Many never try Physical Therapy for Headache relief.
Do's/Don'ts:  Don't get overly tired.  Don't miss meals.  Avoid smoking.  Avoid consuming certain food and drink like red wine, aged cheese, chocolate, soy sauce, and processed meats.  Regular exercise and stress management are beneficial factors in how to control headaches.
Common Myths: There is a substantial "placebo effect" in the treatment of migraines and tension headaches, a new research analysis shows. Placebo treatments or no treatment appeared to work just as well as drugs in a large percentage of headache patients participating in more than 100 studies.  Physical Therapy for treatment of headaches and migraine headaches is often much more effective than medication for headache control.
Call us at 941-925-2700 before your problems become more severe.  Our headache treatments work when other treatments have failed.