Arthritis Relief Program
Do you or someone you know have pain from arthritis that affects your everyday activities? We can provide fast pain relief after just one session. Even if you have not had success with other Arthritis Relief Programs, this program is for you. We address the root cause rather than merely treat the symptoms. This results in a more long-lasting relief and is highly effective in preventing a recurrent problem. Our advanced techniques will promote a fast recovery and may help conditions where all previous therapies have failed.  In many cases, our clients have eliminated the need for surgery.  We will provide direct one on one treatment with you for arthritis relief.  We offer a customized and highly effective treatment strategy that gets results.  Arthritis symptoms can limit your everyday activity such as walking, standing, reaching, driving and much more!  The pain, stiffness and swelling associated with arthritis can be limited and in many cases eliminated.  You will still have "arthritis", but our goal will be to manage the symptoms with our highly effective arthritis relief program.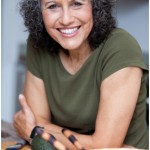 Benefits of Our Arthritis Relief Program:
Increased flexibility & movement
Start seeing immediate results
Learn how to avoid future problems
Increased energy
Reduced pain
Increased strength
Faster recovery period
How long before benefits are realized?
Benefits are often realized after just one treatment.
Be Wary Of…
Medications that have many side effects
Activities that can aggravate joint pain – you need to take precaution certain activities that can create more damage
Why Act Now?
Don't put it off any longer. The longer you wait the more serious your problem may become. Don't let your problem get to the point of no return. Reduce your pain up to significantly after just one session. Call and schedule an appointment today and you'll receive a FREE Treatment with your free screening.