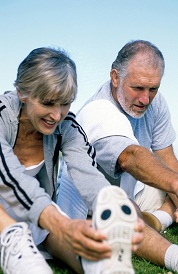 Cancer Rehabilitation Program
Our cancer rehabilitation program is uplifting physically, spiritually and emotionally. Programs are individually designed to minimize challenges and maximize abilities and accomplishments. Your body has experienced a physical trauma from cancer. We help you develop a program just for you that will be manageable and rewarding.  The National Cancer Institute is a great resource for people with cancer or family members wanting to learn more.
This Cancer Rehabilitation Program is best for Cancer patients during treatment and after treatment. We treat men, women, and children with the following types of cancer:
Leukemia/lymphoma
Multiple melanoma
Bone marrow transplant
GvH (graph versus host) Disease
Breast cancer
Ovarian cancer
Melanoma
Head and neck cancers
Lung cancer
Much more…
Our cancer rehabilitation program has been developed by Physical & Occupational Therapists with input from actual cancer patients and their caregivers.  We understand you are going through a lot.  We will go at a pace that is tailored too each clients individual needs.
<<Contact us today to find out if our Cancer Program is right for you or your loved one>>
Benefits of Cancer Rehab Program:
Boost Tolerance to Chemotherapy
Boost your immune system
Increased flexibility
Enhanced performance for every day activities
Increased mobility
Increased Balance
Better Posture
Decreased chance of Injury
Decreased fatigue
Increased strength
Decreased depressed feelings
Decreased stress
Decreased pain
Sleep better
How long before benefits are realized?
Benefits are realized in a few sessions.
Be Wary Of…
Programs promising complete cures.
Why Act Now?
Don't wait or let cancer treatment rob you of your quality of life. Act now and start living fully and increase your strength and endurance. Boost your immune system, sleep better, feel better, revive your spirit and mood.
<<Contact us today to find out how our Cancer Program may benefit you or your loved one>>