Certified Balance Therapy Program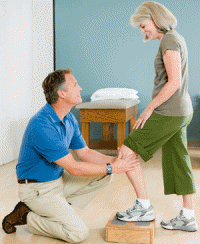 Not all fall prevention programs are created equal. At Back In Motion, Sarasota Physical Therapy our clinicians are Certified by the American Institute of Balance.  Our goal is to develop a customized balance therapy program developed for you.  We get to the root of the problem and the specific reason for vertigo, dizziness or fall risk. We are the experts in and around the Sarasota Florida area at improving your posture, balance and coordination. We use hands on training to improve your balance and reduce the risk of falling. We perform activities that you are not able to safely perform at home until your balance becomes consistent.  Balance therapy does not have to be all work.  Not only do we get results, we do it in a fun & professional environment.
Facts:
Every 14 seconds, an elderly person is treated in the emergency room for a fall
Every 29 minutes an older adult dies from injuries incurred from a fall
Each year, one in every three adults age 65 and older falls
Among older adults, falls are the leading cause of both fatal and nonfatal injuries
The most important thing to remember though is: FALLS ARE PREVENTABLE!
Common Conditions We Treat:
Benign Paroxysmal Positional Vertigo (BPPV)
Vestibular Hypofunction (secondary to Meniere's, labrynthitis, vestibular neuritis, ototoxicity, sinus infection)
Tinnitus
Headache
Vertigo: Spinning or whirling sensation; an illusion of movement of self or the world
Dizziness: Lightheaded, floating, or rocking
Balance deficits
Risk of falls
Fear of falling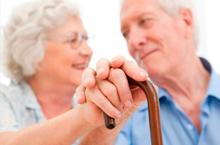 Even if you have not had success with other treatments this program is for you. We address the root cause rather than merely treat the symptoms. This results in a more long-lasting relief and is highly effective in preventing a recurrent problem. Our advanced techniques will promote a fast recovery and may help conditions where all previous therapies have failed.
One of our balance therapy experts will perform a comprehensive balance analysis and create an individualized treatment plan to improve your standing and walking balance. We use hands on training to improve your balance and reduce the risk of falling. We perform activities that you are not able to safely perform at home until your balance becomes consistent.
Benefits of our Fall Prevention Program:
Increased function
Improve your overall ability to do daily activities
Reduce the risk of injury
Immediate & long lasting results
Avoid future falls
Increased flexibility & range of motion
Increased coordination
Increased balance
Increased strength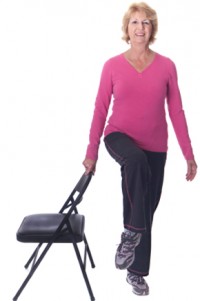 How long before benefits are realized?
Over 90% of our vertigo clients are completely cured after only one visit. Fall prevention and improved balance for other clients occur with immediate benefits, however depending on the severity of the condition can take up to 4 weeks.
Be Wary Of…
Other Physical Therapy clinics in or around Sarasota Florida who claim to offer balance programs. Having a therapist do heel raises and mini squats with you or putting you on a vibration platform should not qualify as a 'balance program'. Our balance therapy specialist is certified by the The American Institute of Balance and has over 20 year of clinical experience. The Certified Balance Therapy Program is ONLY available at Back In Motion.
How Much Does It Cost?
We accept most health insurance plans including Medicare for our Certified Balance Therapy Program so in most cases will cost you little or nothing. For those with high copays, high deductibles or without health insurance, we have affordable options.
Why Act Now?
If you have fallen, experienced a loss of balance episode, feel unsafe, or are starting to limit your normal activity because of a fear of falling it is important to call us today at (941)925-2700. Do not become a statistic, do not delay. The longer you wait, the more likely you are to experience a fall.