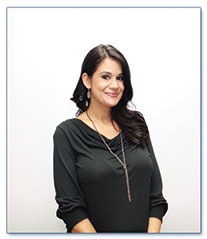 My Position On The Team
Owner/  Office Manager
What I Do Here at Back in Motion
If you can imagine multi-tasking at its finest…that's what I do. From Provider Credentialing, to Payroll, to Medical Billing and Collections, to working with patients, attorneys, and insurance representatives–and everything in between. A lot of what I do is "background work", but I take great pride in my work and very much enjoy it!
A Little About Me
There is something about being from South Louisiana that just keeps my heart and life connected to family. Luckily I live close enough now that I can travel to see my relatives at a moment's notice. When you are Mommy of two little ones, life is never dull and always busy! So as far as free time goes, this is usually spent doing Mommy stuff like watching dance parties, having super fun bath times, refereeing minor tiffs, kissing boo-boos, constant meal preparation, and of course cleaning up toys at all hours of the day. I love it all! And when I'm not in Mommy-mode, I absolutely love to spend time in New Orleans. The French Quarter is definitely one of my happy places. Other happy places include the beach, my bed (zzzzz), and my family's home in Houma, La.
Words to Live by
"I can do all things through Christ who gives me strength." – Philippians 4:13
What I Like Most About Working Here
I have been with Back in Motion from the beginning and have helped build it to a successful private practice. It's an exciting feeling to know that Back in Motion has become one of the premier physical therapy clinics in Sarasota and the surrounding communities. The trust and loyalty that patients and their families bestow upon us is extremely rewarding!
What the Patients Say About Back in Motion
I think patients love Back in Motion because of the excellent clinical care provided by our highly effective and knowledgeable therapy staff paired with our compassionate and extremely efficient administrative staff. We all care about each and every patient and want to see then succeed in their therapy goals so they can get back to enjoying their lives pain-free.