Specialized Pain Relief For Active Seniors


Back in Motion Physical Therapy in Sarasota, FL
Back in Motion Physical Therapy in Sarasota are experts in gentle pain relief and injury solutions. Our forward thinking methods are sure to produce the results that you are looking for with your pain relief. You, as the patient, will begin with a complete physical exam, spend time one on one with a skilled therapist who will listen, understand, and be quick in determining your needs. Even if you have tried other treatments and therapies, there is a program that we can offer, is right for you, and is proven to be the MOST effective for people suffering from:
Benefits of Our Programs:
1. Start Seeing Results Now
2. Learn How to Avoid Future Problems

3. Live a More Enjoyable Life
4. Latest Technology
5. Evening and Weekend Hours
6. Bilingual Staff
Physical Therapy In Sarasota
Physical Therapy In Sarasota Being Redefined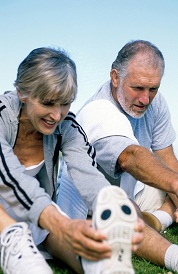 Physical Therapy in Sarasota Florida is being redefined by Tim Burnell and the Back in Motion team. The programs offered by their licensed physical therapists range from home therapy to customized supports to fall prevention. You'll find some of the best physical therapy in Sarasota, and you'll find services not offered by other therapists, such as free shuttle service to and from your home and osteoporosis programs designed to work! If you are looking to relieve pain or improve the quality of your life, then you've come to the right place. We guarantee you will find the best results at Back In Motion Physical Therapy. Some of the reasons Back in Motion Physical Therapy in Sarasota is unlike any other therapy clinic lies in their caring staff, revolutionary pain relief procedures,  830laser & ETPS therapy now known as MPS therapy.  If Massage Therapy is what you need, then we have the answer providing a relaxing massage with a licensed massage therapist.  They truly are the experts in relieving pain and improving the quality of life of their patients. Call today and get a free screening to determine if we are the right place for you.