Whiplash Treatment in Sarasota
Let's Face it.  Getting into a motor vehicle accident is no fun.  It never happens at a good time and is never convenient.  Hopefully by reading this blog post you will feel a bit more educated on how to make a bad situation a little better.  Whiplash injury can be treated successfully and you should see improvement.  If you are currently being treated and not getting better, call us for a FREE phone consult.
Whiplash can be painful condition in the neck, mid or low back region and may cause instant pain.  What many people do not realize is that the whiplash injury can become painful hours or days later.  Many clients who get into a motor vehicle accident may not show "whiplash symptoms" right away.  When a whiplash injury occurs, there is a violent stretching of the muscles, tendons and ligaments.  This can contribute to inflammation and severe discomfort.  Many people may not consider Physical Therapy as a primary whiplash treatment method. HOWEVER Back In Motion, Sarasota Physical Therapy specializes in auto injury treatments.  We use state-of-the-art equipment that stimulates the HEALING process to eliminate the inflammation and pain that come with whiplash. If you do not re-injure the body part your pain will heal; you will be more resilient to future problems. We aim to provide quick but permanent results.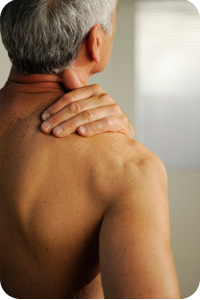 Why choose Back In Motion Sarasota Physical Therapy after a car accident for whiplash treatment?
We will truly get you better.  Our experienced licensed Physical Therapists will get to the root of your problem.  BE WARY of other medical offices which make you come for long periods of time and you are not getting any better. Our techniques are direct and effective.
We take all auto insurances. This means you don't ever get stuck with a surprise bill due to insurance denials. Certainty feels good.
If you have an attorney, we will work under a "LOP" (Letter of Protection).  What does that mean?  It means WE don't get paid unless YOU get paid and we wait until your settlement.  Getting medical care is an important in any car accident case.  If you do not get medical care, the adjuster for the auto insurance company may feel as though your injuries are mild or insignificant.
If you have an attorney, we will work closely with your attorney and communicate on a regular basis on your behalf. Our medical documentation will support any functional deficits and/or safety concerns which will in turn strengthen your case, and potentially improve your settlement.  We are always on your side.
If you have been in a Motor Vehicle Accident in the last year,
Call us at 941-925-2700!
We will address all of your questions and get you on the road to recovery.