Physical Therapy In Sarasota Florida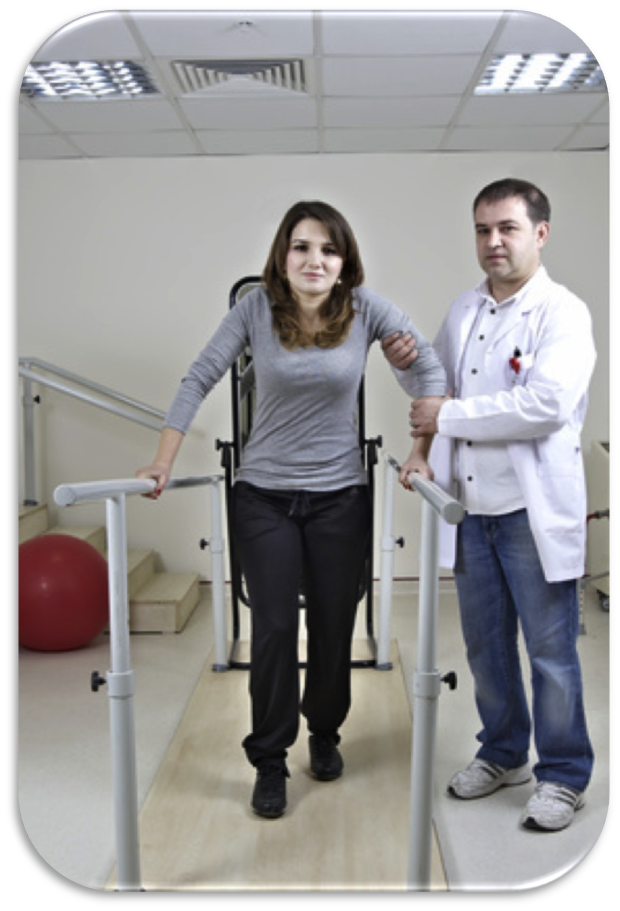 Back In Motion Sarasota Physical Therapy wants to provide you with information on: What is Physical Therapy? A consultation with a physical therapist is a top way for you to decrease pain, improve function and promote injury prevention. Our team recommends the following tips for you to maximize your results:
Wear clothes which are not too tight or restricting. Jeans or long sleeves are not recommended on the day of your first visit because your physical therapist may need to evaluate your joint stability. If you are coming from work, bring an appropriate change of clothes. We do provide gowns for those who need them.
Do not arrive late. Make sure to arrive a few minutes before your scheduled visit time in case you need to fill out some forms. We try to minimize the paperwork, however the insurance companies sometimes surprises us with an extra form or 2. We take pride in getting your appointment started promptly. If you are late, in some cases we may need to reschedule your appointment. We do not double book our appointments so if you are late, your appointment time will likely be shortened. Everything we do in our clinic is "time based" and one-on-one.
Communicate with your evaluating physical therapist clearly on what you expect from your physical therapy sessions and what your goals are. Tell us some of the things that, because of your problem you cannot do. This will aid your physical therapist to serve you and address your goals.
Be prepared to give us info about your pain, injury or weakness such as: when did the pain begin, provide a description of the pain: achy vs dull vs sharp, what initially caused it, and what currently aggravates it.
The team at Back In Motion Sarasota Physical Therapy wants you to get better as quickly as possible. We ask that you perform your home based exercises exactly as instructed. Do not miss any appointments. If you feel as though you need to be weaned from your Physical Therapist, simply talk to your treating physical therapist, get a game plan and our receptionist will make the appropriate changes to your appointments. Because we do not double book, if a client 'cancels' without notice or 'no-shows' it hurts our company. Most other physical therapy clinics in Sarasota Florida treat more than one client at a time (which decreased the quality of care), so if one of their clients 'no-shows', it does not hurt them as much. We strive to provide quality 1-on-1 care for each and every client visit to maximize outcomes and to help you reach your goals quickly and efficiently. This often translates into less out of pocket expenses for those who have co-pays or a deductible.
Read this for more information on how to prepare for your Physical Therapy appointment:
What Is Physical Therapy: Preparation
Many people are not sure what to expect when going to see a Physical Therapist (especially if you have never been to a physical therapy appointment in the past). I have had many clients report a variety of emotions when sitting down on the first visit. Scared, anxious, doubtful, and more. I can't count the number of times these types of clients have left their first appointment with a smile on their face wanting to come back as soon as possible.
Listed below are some tips on how to be well prepared for successful physical therapy:
Your doctor may have some information regarding physical therapy and if your condition is appropriate for physical therapy.
Ask around. Speak to family and friends. Ask if they have ever had a PT around Sarasota, Florida and how did it go.
Call the 1-800 number on the back of your medical insurance card or look up your benefits online. Know what your calender year benefits are, if you have any maximums, if you have a co-pay and what your deductible is. We can do this for you, but it is very beneficial for you to attempt to do this on your own.
Your first PT appointment: Bring any significant records including MRI's and X-rays, be prepared to give a relevant past medical history. Try to stay on the subject. We want to be thorough, but we also want to be aware of the amount of time we have together.
Share your goals for physical therapy treatment with your physical therapist.
Don't forget: your physical therapist is an expert on strength, mobility, flexibility and pain relief so if you have problems associated with pain, stiffness or weakness, it's likely that your physical therapist at our clinic will get you on the road to recovery quickly and effectively.
What Is Physical Therapy:  Who We Are
There are several conditions in which physical therapy is a good treatment option. Back In Motion Sarasota Physical Therapy is the leading physical therapy clinic in Sarasota Florida. We are the experts in the treatment of pain, injury or weakness with gentle progressive treatment. No surgery, no injections, no medication, and no side effects. Our licensed staff focus on getting to the root of your problem and do not merely treat the symptoms. Depending on the complexity of your condition, your pain should stay away once resolved. Unlike other treatments you may have received at other physical therapy clinics in or around Sarasota Florida, our solutions and treatments actually facilitate and speed up the healing process and make your body less vulnerable to re-injury. Please click here to meet our staff:
When someone asks me "what is physical therapy like at Back In Motion?" I ask them if they have ever had PT elsewhere. If they say 'yes', I tell them that PT at Back In Motion is nothing like you've received before.
If you or someone you know suffers from pain, injury or weakness call us today at (941)925-2700. No physician prescription required for physical therapy services in Sarasota Florida as Florida is a 'Direct Access' state for physical therapy services.