What Are The Warning Signs Of A Stroke?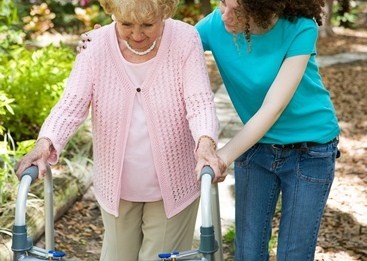 What is a stroke? A cerebrovascular accident (CVA) which is also known as a "stroke" can affect both women and men in all ages groups. A stroke is followed by damaging and sometimes life-threatening complications. A stroke refers to an unexpected decrease or loss of brain function that occurs when blood flow to the brain is interrupted or when blood vessels in the brain rupture. With altered blood flow to the brain comes cellular damage and death which can contribute to longer term brain tissue damage.
What is a stroke and what can it do to me? Depending on the area of the brain injured, a stroke can cause an individual to lose one or more of the following functions: speech, vision, reading/writing, memory, or contribute to an impaired thought process. Additionally, partial or full paralysis can occur. Even the smallest delays in blood flow can cause damage to the brain. The longer the brain is without nutrients and oxygen carried by the blood, the higher the risk of severe and permanent damage.
What is a stroke and how do I know if I am at risk?
Knowing the risk factors of a stroke is important. Knowing the risk factors allows you to assess yourself or a loved one to determine if there are any risk factors present which may contribute to a stroke. If there are risk factors evident, then it is important to be proactive to eliminate them.
If you have any of the following, you may be at risk for stroke:hypertension (high blood pressure), high cholesterol levels, certain heart conditions including A-Fib and TIA, diabetes, obesity, being overweight, atherosclerosis, circulation problems, smoking, stress, and drinking too much alcohol. Women are subject to an extra set of risk factors including but not limited to: menopause and hormonal changes, conditions associated with pregnancy and the use of birth control pills. Inactivity has further been linked having a stroke. As a method of stroke prevention, it is important to perform exercise on a regular basis. Your team of Physical Therapists at Back In Motion Sarasota Physical Therapy can assist you in developing a customized program (not too intense and not too light) based on you past medical history and current level of conditioning (or deconditioning).
The good news is….people can improve their awareness of having a stroke via 4 MAJOR WARNING SIGNS and potentially limit the extent of the damage caused by a stroke. The 4 major warning signs of a stroke are:
One sided weakness or numbness in the face, upper extremity (arm) or lower extremity (leg)
Trouble with speaking, visual loss/double vision
Balance problems or dizzy sensations
Headaches
These 4 major warning signs can occur alone or in any combination. Remember, to understand what is a stoke, knowing the early recognition of a stroke is important. Getting fast treatment can aid to minimize the damaging effect of a stroke. If you think you may be having a stroke, do not delay. Call 911 or get to your medical provider immediately. Do not try to "wait it out". Time is of the essence in this case.
Share This Info With As Many As Possible
Knowledge is power. You are now better equipped to answer the question: "What is a stroke?" Learn the above listed warning signs of a stroke. By learning this information, you may be able to not only save your own life, but that of someone you care for too. Most of us know someone who has had a stroke and have seen the way it can change someones life. Share this information with those who you love, including those who are becoming more senior, and you just may save a life. Check out this page on stroke recovery
Stroke Recovery In Sarasota Florida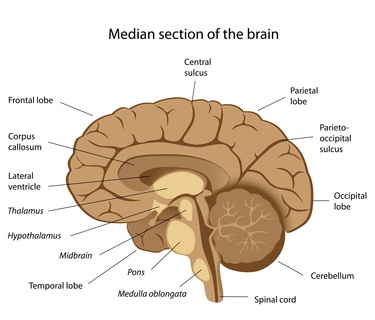 Stroke recovery in Sarasota Florida is being redefined by Back In Motion Sarasota Physical Therapy. Physical therapy plays a very significant roll with stroke recovery and rehabilitation. We work closely with the patient and the patient's family. When necessary, we can have our on-site Occupational Therapist work with the client as well. Our OT has years of experience working with physical therapists to maximize the stroke recovery process. The extent of skilled physical therapy and occupational therapy needed will be dependent on the type and severity of damage caused from the stroke.
At Back In Motion Sarasota Physical Therapy, our team has specialty training to optimize the stroke recovery process and to perform strengthening exercises to retrain the body. We will use a series revolutionary techniques including active isolated stretching and progressive exercises. This will assist the client who has had a stroke improve their flexibility, increase their muscular strength, and improve their tolerance to activity. All of our programs are custom and catered to the individual clients needs.
CAUTION: Do NOT underestimate the range of treatment provided by your physical therapist at Back In Motion Sarasota Physical Therapy. If the client has received physical therapy in the past or at a different location, we can help. If the client is suffering from paralysis or one sided generalized weakness due to a stroke, physical therapy can prove to be very advantageous. For those with paralysis, we can educate both the client and the caregiver (if necessary) on methods to compensate for the deficits, as well as prescribe physical therapy for the core, arm and or leg. For those who have ongoing longer term problems and weakness, our team at Back In Motion Sarasota Physical Therapy can help to promote strength, flexibility and movement to the body as part of a long-term solution. Physical therapy and stroke recovery: we are the local experts.
If you or someone you know has suffered a stroke, contact our office now. We can be be reached at (941) 925-2700. We accept most insurances as in network participating providers and we are a preferred provider for Medicare in Sarasota Florida.