How many of our New Year's resolutions are centered around improving our health? We all realize there's always room to grow when it comes to a wholesome, healthy body and mind. This should be the year that we feel our absolute best. One of the easiest ways to start the year with your health in mind is with a therapeutic massage.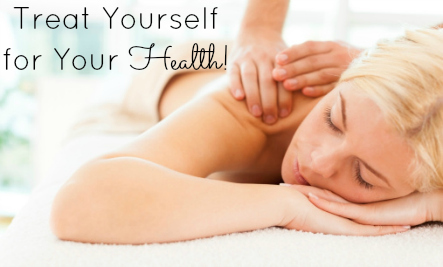 It probably wouldn't be difficult convincing someone that a massage would feel good, but convincing him that a massage would be beneficial on a regular basis can be challenge. For some reason we have in our mind that massage is a luxury instead of a preventive health measure, a maintenance issue. We don't just trim our nails or cut our hair every few years, do we? Therapeutic massage should be a part of our self-care routine to promote well-being and prevent injury. According to the American Massage Therapy Association's consumer survey, the primary reason peopled received massage in 2014 was for "Medical Reasons," followed by "Pain relief/Pain management";  pampering and relaxation were far from the most important reasons to receive massage. Learn more here.
Benefits of Therapeutic Massage
Chronic pain in the low back, neck and shoulders has often been a target of massage therapy, yet its applications are far wider. They span from TMJ to knee pain even to improved immune response. Therapeutic massage has been shown to improve localized circulation, decrease pain, increase muscle tone, and improve skin quality.  Muscle soreness and fatigue can be lessened through massage, helping with that common "achy" feeling.  Massage sessions also aide in the treatment and management of conditions like fibromyalgia, plantar-fasciitis, carpal tunnel syndrome, frequent headaches, muscular disorders, as well as insomnia and anxiety.
Why Act Now?
Prevention is also an important role of therapeutic massage. With regular upkeep, massage therapy can help manage present conditions and help to prevent pain and injury in the future. Recipients of massage therapy will find a greater sense of  body awareness, helping to improve posture and prevent falls and balance issues.
The detoxifying effects of massage can kick-start a new year of healthier food choices, new exercise efforts, and improved self-care practices. The beginning of the year is always a great time to start a new health regime. You deserve this. Don't let this year slide by without making a serious effort to get yourself feeling better, now and for the future.
Call today to schedule an appointment with one of our skilled Licensed Massage Therapists, and start your year right.
Ask about our
VALENTINE'S DAY SPECIAL

!
 2 Massages, each an hour, for only
$88

! (Normal value of $158)
Give your loved one and yourself (or just yourself) a gift that feels good and is good for you!
Contact us or Call now! (click here)
*Valentine's day special able to be purchased at the special rate until February 14, 2016 but have no expiration date for use of the Massages!
-Written by Becca Chamberlain, LMT, RYT