How does our Revolutionary Spinal Decompression Work?
 Spinal Decompression is now available at Back In Motion. Most notably, it is FDA approved for treatment of the Low Back and Neck. Back in Motion offers a computer controlled spinal decompression. Therefore it is comfortable and performed on a specifically designed table. The computer can be programmed to unload and decompress the spine. As well as structures which contribute to sources of pain. Such as decompressing the discs and joints within the the spinal column. Spinal decompression is painless. Also, it promotes a gentle stretching which can be relaxing.
A vacuum effect is created within the disc which contributes to pain relief. The vacuum  can draw in disc material. Which relieves pressure on nerve roots. As well replenish injured areas with nutrients, fluids, and oxygen. Pain relief is also created neurologically. With the distraction of joints and stretching of receptors in soft tissues.
Safe and Effective FDA Approved Results
Patients at Back In Motion will receive a thorough evaluation. So that the therapist can  determine treatment options for maximum results. This treatment is FDA approved for neck pain and low back pain.  Clinical studies have shown spinal decompression  to be 75%-86% successful in decreasing pain and other spine related symptoms.  Furthermore, studies show that pain not only improved but that it was long lasting. As well as suggesting potential for  long term relief.  Most clients notice an improvement within 2-4 visits. And close to full relief in 8-12 visits.  Also, clients can come in for a tune-up once a month or as needed.
A therapist will tailor a program to address flexibility, core stability, posture, and body mechanics. In addition, it will help maintain and promote overall spinal health.
Is Spinal Decompression Painful?             

NO.  In most cases patients report relief while on the spinal decompression table. Some may fall asleep.  Furthermore, be aware that stretching areas that have not been stretched can cause pain.  Therefore mild discomfort may be experienced. Ice applied to the area usually takes care of the discomfort.
Does Health Insurance  (Medicare) Cover Spinal Decompression?
Yes.  But DO NOT go to a different provider. Because You could be sold a package of spinal decompression treatments. As a result you may pay $100's or even $1000's of dollars.  There is no additional charge for the spinal decompression therapy at Back In Motion.
Can I Get Spinal Decompression Therapy?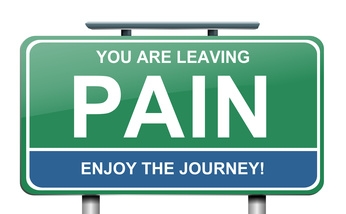 You are NOT a candidate for spinal decompression therapy if you have:
Presence of Surgical Hardware
Congenital Deformity
Severe Osteoporosis
Fractures
Pregnancy
Spinal decompression has helped many people manage pain as well as eliminate your back and neck pain. So Call us today at 941-925-2700. We can help you feel better.