Vestibular issues or dizziness is a serious condition. We offer Vertigo Treatment Solutions with a  high success rate.Our team of licensed PT's specialize in vestibular problems. Most of all with Certification at the American Institute of Balance (AIB). Vertigo can be fixed in 1-2 treatments! (we average 1.3 visits at our clinic).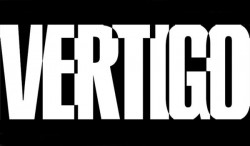 It is amazing how many of our patients are given medications when it is so easily treated and resolved. The key symptom for Vertigo is "spinning". Other dizziness issues may not be resolved as quickly, therefore we offer other treatment options to help with adaptation and balance.
If Your World Is Spinning You May Need Vertigo Treatment
Almost everyone experiences a few seconds of dizziness at some point in their lives. Do you remember your childhood days when you would spin round and round. As a result you got dizzy and had to wait a few seconds till the "world stopped spinning"? It was fun back then, but when it occurs now, it's something to be concerned about.
Dizziness, vertigo and falls were identified as a looming national health care crisis for the US. According to the NIH, about 90 million Americans (more than a third of the population) report bouts of dizziness at some point in their lives. Of those, 76 million suffer from inner-ear disorders, which can be caused by:
Whiplash (neck injuries)
Blows to the head
Viral infections
High doses of certain antibiotics
Stroke
Degeneration of the inner ear's balance function (often deteriorates with age).
Balance Assessment
It's not uncommon for individuals with dizziness to go from one doctor to another in an attempt to find a solution.  Did you know that as Physical Therapists in the state of Florida, we do NOT need a Physician referral to perform an evaluation? Even if you are a Medicare recipient, we can perform our Balance Assessment at little or no cost to you without a prescription. After our Evaluation, we send a typed Plan of Care to your Doctor, and then he or she will review it, sign it and fax it back to us (in most cases).
Leaving You Dizzy
The feeling of spinning / rocking and constant nausea can literally turn your life upside down. Falls are the leading cause of deaths in persons over age 65 and are the 6th leading cause of death for the elderly.
Frequent episodes of dizziness are a sign of dysfunction in your inner ear. 85% of vertigo and balance dysfunction may be inner ear related. This dizziness can last a few seconds, minutes or even days. Symptoms of inner ear disorders may be mild (lasting only seconds or minutes) or severe (resulting in total disability).
Common causes include:
Inner ear disorder or ear infection
Supervised Exercise: Your Treatment For Dizziness
Exercise might not be the first thing you think about when it comes to treating dizziness or vertigo, but it plays a crucial role.
Call our office (941) 925-2700. We'll help you get the right diagnosis by evaluating you or referring you to the appropriate doctor. We will fix the vertigo and inner ear problem usually in 1-2 visits. Physical therapy can essentially "recalibrate" the inner ear system. Remember, the Physical Therapists at Back In Motion are the ONLY certified balance therapists in Sarasota Florida. Not all Physical Therapists are "created equal". So even if you have had Physical Therapy for balance or falls in the past. We urge you to get a consultation at Back In Motion to decide for yourself if it is for you.
A Word of Caution:
If any of the following apply to you, CALL YOUR DOCTOR:
You experience dizziness without warning
Some medicines cause you to feel dizzy
Your previous symptoms are different now – they last longer or feel worse than before
You experience hearing loss
If you suffer from dizziness and also have any of the following, call 911 or go to the emergency room:
Convulsions or ongoing vomiting
Chest pain, heart palpitations, shortness of breath, inability to move an arm or leg or change in vision or speech
Fainting and loss of consciousness
Dizziness is NOT something you should be taking lightly. As qualified professionals & certified by the American Institute of Balance. We are here to help and will stand by your side to help you recover from this limiting condition. Give us a call to schedule an appointment today. We'll help treat your dizziness and work with you closely to restore you to full function. Vertigo Treatment That Works!!!!