Sports Injury and Physical Therapy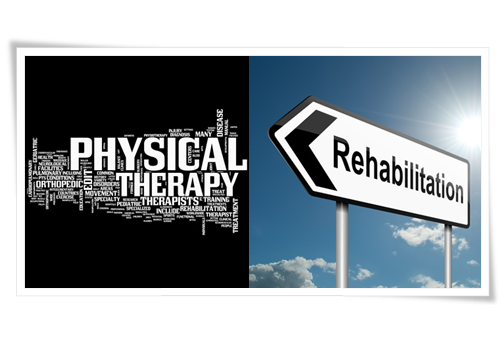 Injuries of different severity can occur in any sporting activity. Some sports can lead to more injuries due to the excessive wear and tear associated with the demands of competitive sport. The right exercise program for strengthening of specific musculature, flexibility and core stability can help athletes recover quickly after an injury. The right exercise will also address minimizing risk of future injury and focus on injury prevention thus empowering them to get back into the game and back to athletic activities.
Sports injuries, are usually injuries of the musculoskeletal system. The musculoskeletal system includes the bones, tissues, muscles, and cartilage. Each sports injury is different and every person (from your adolescent sports to your professional athletes) heals differently. The role of physical therapy for sports injuries is to facilitate the injured tissues to heal in a controlled and supervised manner. It takes time for an injury to heal, but the team at Back In Motion Sarasota Physical Therapy can facilitate the healing process and thus make the underlying tissues stronger and more resilient to re-injury. Our Physical Therapists can develop customized and individualized safe and effective sports injury recovery program specifically geared towards the individual's abilities to get them back in the game stronger, faster and better.
Some of the most common sports injuries include sprains, strains, shin splints, plantar fasciitis, hip bursitis, low back pain  and knee injuries. If someone you know is suffering from pain, injury or weakness, schedule an evaluation with Back In Motion Sarasota Physical Therapy as soon as possible.
Physical Therapy – The Right Choice
The physical therapy team at our clinic has extensive training in the musculoskeletal system and recovery from sports injury. When considering physical therapy for sports injury, you want to make sure that the physical therapist you are working with has experience with working on athletes. Our physical therapy team in Sarasota works closely with athletes to assess muscle imbalance, flexibility and specialty requirements of each particular sport. A baseball pitcher may need a shoulder stabilization program due to capsular instability or a basketball player may need a speed & explosive strength program with emphasis on plyometrics. The physical therapist will assess and then customize and plan a sport injury prevention program with specificity to your sport.
Physical therapy for sports injuries will include a licensed physical therapist experienced in treating athletes who will create a program consisting of active isolated stretching to improve flexibility and specific strengthening exercises for site specific strength gains. Physical therapy for sports injury will promote pain reduction and improve your game quickly and effectively. Activity modification is also an important part of the healing injured tissues. Back In Motion Sarasota Physical Therapy will help you to balance rest and exercise for a speedy recovery.
Physical Therapy for Sports Injury. An Ounce of Prevention…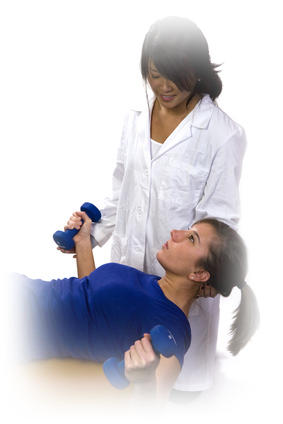 Nobody wants to get injured. Without appropriate physical therapy for injury, the damage can worsen. Did you know that physical therapy helps not only with treatment, but also with athletic injury prevention? It does not make a difference if you play pro sports or if you are a 'weekend warrior'. Working with a physical therapist is a great way to come back to the sport you love quicker, stronger and more resilient to re-injury all while taking the necessary precautions on minimizing re-injury.
If you or someone you know is an athlete, work with Back In Motion Sarasota Physical Therapy. We have specialty programs in place now.  A preventive approach to minimize injury is important. Prevention of injury is better than cure. Call us today at (941)925-2700 to set up an appointment. Our team will design a results driven program and get you back in the game.