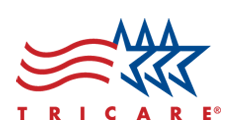 Physical therapy clinic in Sarasota accepting Humana Military and TRICARE!
Humana Military is the proud administrator of the TRICARE contract in the South Region. Humana Military has been an active partner with TRICARE for 19 years, proudly serving retirees, active duty service members and their families. Back In Motion Sarasota Physical Therapy has teamed up with Humana Military to accept TRICARE PRIME AND TRICARE STANDARD health insurance for its members.
We specialize in eliminating pain, injury, weakness and balance problems without drugs, injections or surgery. Back In Motion is a Physical Therapy Clinic in Sarasota Florida and is currently Accepting Humana Military and TRICARE Health Insurance.
National Guard & Reserve members called or ordered to active service greater than thirty days in a row become eligible for TRICARE as active duty service members, and family members become eligible for TRICARE as active duty family members.
At the lead on our team of licensed Physical Therapists and health care providers is Adam Cecil , Physical Therapist. Adam has a Doctoral Degree and many years of professional experience.  He is also a Certified Athletic Trainer.
Back In Motion also works with the following Military based health insurances and accepts them as preferred providers in network: Bay Pines VA Healthcare System, Veterans Administration (VA) on Bee Ridge Road in Sarasota, Health Net Federal Services, LLC and many more.
Back In Motion Sarasota Physical Therapy is a preferred provider for our US Veterans. We are providers for Humana Military, Tricare and VA. Many Veterans or active military in or around Sarasota FL believe they have to travel up to Bay Pines to receive therapy, but they are mistaken. As long as they have a Doctor's Prescription and receive authorization, they can come to Back In Motion to have PT Services, as we are listed as a preferred provider in Sarasota, FL. The VA will cover Therapy Services at 100%. For a limited time, we are offering a FREE 15 minute phone consultation with a licensed Physical Therapist. In this physical therapy based call, we will determine if Physical Therapy and our state of the art revolutionary treatment methods may be able to eliminate or reduce your pain, injury, weakness or balance problem. Do not delay, our schedule is filling fast. We never double book or overlap appointments so call now to get a time that works for you. Stop waking up and going to bed each and every day with your medical problem. Get it fixed now, you only have one body. Treat it as such.