Injured in  a car accident?
Have you been Injured in A Car Accident? Suffering from whiplash? Physical Therapy may be required.  Whiplash occurs when an acceleration, deceleration force is applied to the neck or back.  Therefore straining the muscles and ligaments of the neck or back beyond the normal range of motion. Although this injury is associated with a car accident. It can also occur from roller coasters, sports injuries or being punched or shaken.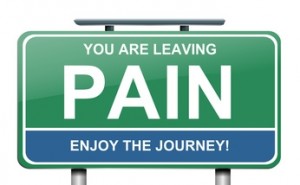 Symptoms of Whiplash
Neck pain and stiffness
Increased pain with neck movement
Loss of range of motion in the neck
Headaches
Tenderness or pain in shoulder, upper back or arms
Tingling or numbness in the arms
Fatigue
Dizziness
Blurred vision
Ringing in the ears
Sleep disturbances
Irritability
Difficulty concentrating
Memory problems
Depression
Physical Therapy for Whiplash
Physical Therapists that specialize in auto accident injuries treat shoulder, neck and low back pain.  The majority of injuries cause connective tissue damage due to the force of the accident. Therefore resulting in  persistent pain and loss of function. Also if a patient becomes overweight, the symptoms can prevent them from maintaining their normal level of activity. Also Click on Ideal Diet Sarasota for ways to lose weight without exercise.
Tips for Healing Whiplash
Ice your neck
Take painkillers or other drugs,
Use a neck brace or collar
Apply moist heat to your neck, only after 2-3 days of icing it first.
Other treatments such as massage, ultrasound and laser
Look over both shoulders without pain or stiffness
Rock your head all the way forward and all the way back without pain or stiffness
Rock your head from side to side without pain or stiffness
Practice strengthening exercises to keep your neck muscles strong
People who sit in the same position all day, should take regular breaks to stretch and exercise their necks.
Physical Therapy Vs other Treatments
Physical Therapy is  key to healing whiplash. Most auto injury patients will go to a chiropractor or call a 1-800 attorney referral hotline. The client then gets referred to members of the hotline. Back In Motion is the #1 choice for treatment of whiplash. We are an  independent family owned  Physical Therapy practice. Therefore we work with the best Auto Injury Attorneys, Doctors, Chiropractors and more. So Contact us after a car accident.  Most noteworthy, is that No physician prescription is required!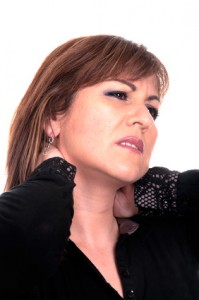 Your Healthcare Provider
We accepts ALL auto insurances and  letters from attorneys. When involved in an accident, Our team can lead you in the right direction. If you choose the right Health Care Provider you will get fast acting  results. Furthermore, your provider must understand how to work with your attorney and insurance company. So don't delay your care any further. Also There will be no cost to you. Whiplash symptoms can intensify with time, therefore creating long term problems. Call us today and check us out at (941)925-2700 https://backinmotionfl.com/newsite