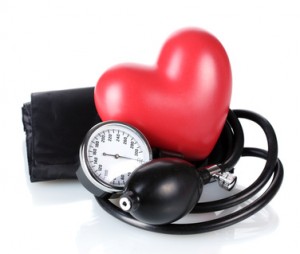 High Blood Pressure (Also known as Hypertension) is a very serious health problem. Many think that as long as it is controlled by taking High Blood Pressure medication, they can eat and drink as they wish. High Blood Pressure has the nickname "The Silent Killer".
 Most of us have heard about the importance of controlling their high blood pressure, but did you know that EXERCISE plays an important role? That's right, being physically active is good for your overall well being. Therefore being of benefit to your lungs and heart. A healthy weight, a strong heart/lungs and general well being are all good for your Blood Pressure. The intensity and frequency of your exercise plays an important role.
Here is the GREAT NEWS:
You do not have to do too much. Medium level activity like taking a brisk walk is of benefit if done regularly. A total of 30 minutes at least 5 days/week. The following is considered Moderate Activity.
Able to carry on a normal conservation throughout the activity, you are likely not working hard enough
If you can sing a song while performing the activity, you are likely not working hard enough
You can carry on a conservation, but not a lengthy one, you are likely working hard enough
If you are short of breath, or get out of breath too quickly. Feel strained and have to stop to catch your breath then you may be working too hard.
HOW HARD, HOW OFTEN, AND FOR HOW LONG SHOULD I EXERCISE????
For general health for your organs, particularly your heart and lungs, you should participate in moderate (medium intensity) exercise on  a regular basis. See below for a list of guidelines
To exercise in a safe and effective range:
1.) Your goal is to get at least 2.5 hours of moderate intensity exercise each week
2.) Daily typical exercise should be around 30 minutes/day  5 days/week
3.) Don't forget to perform daily stretching activity
4.) Strengthening exercises should be incorporated at least 2x/week
THE UNTOLD TRUTH ABOUT BLOOD PRESSURE.
Here are 7 simple strategies to combat High Blood Pressure.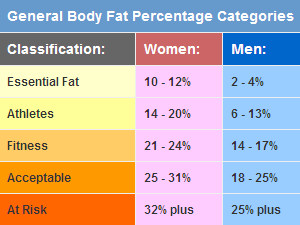 1.) Come into Back In Motion, Sarasota Physical Therapy for a FREE Body Composition Analysis test with a Certified Physical Therapist or Nutrition Expert. This test will tell you: Body Fat %, Lean Mass, Fat Mass and Hydration index. You will receive a computerized print out for your own personal records. You can find some self help tips on: Ideal Diet Sarasota. Some things you can do immediately include: portion control. Question if you really need that 2nd helping of food. If you eat as many calories as you burn each day, you will maintain your weight. Eating fewer calories than you burn will result in weight loss.
2.)When you plan your meals, think of your heart.  Choose a diet that includes fruits and vegetables. As well as avoiding foods high in saturated fats and cholesterol.
3.) Eat less Sodium. Because it can increase your Blood Pressure. As a general guideline, limit sodium intake to 2,400mg/day (one teaspoon). Lots of foods are high in sodium without you even picking up the salt shaker, (for specific guidelines, consult with your physician or nutritionist)
4.) If you consume alcohol, practice moderation. The recommended amount for women is no more than 1 drink and men 2 drinks/day.
5.) Increase your physical activity. Painful conditions or joint problems lead to difficulty with activity. Go to Ideal Diet Sarasota for tips on how to lose fat up to 3-7 pounds/week with no exercise required. After the weight is off,  moderate exercise should be initiated as soon as possible to maintain the weight loss from the Ideal Protein weight loss program
6.) Stop Smoking:  Research shows that smoking increases your chances of developing heart disease, peripheral arterial disease, stroke, and several forms of cancer.
7.) Talk to your Doctor or Physical Therapist. Know what your blood pressure reading is and what it means to your health.  Remember to take any medications consistently and as directed by your doctor.
Call Us Today
If you feel as though you may be overweight or have a painful medical condition which is contributing to inactivity, do the right thing and schedule an evaluation with us. Taking charge of your health is the best decision you can make for yourself. Therefore The choice is yours.
Call us today to get started on the road to a healthier you and a happier you!!!