Ideal Protein Diet Ranked #1 Diet of 2015
The top 25 diets in the nation were recently ranked.  Diet Foods and Weight Loss Clinic of Sarasota is the sister company and located adjacent to Back In Motion, Sarasota Physical Therapy.  This weight loss clinic is a business which is authorized and certified in the Ideal Protein Weight Loss Method and Products.  Ideal Protein, ranked the #1 diet in the nation outranked many other more "well known" diets such as weight watchers, nutrisystem, medifast, HCG diet and slimfast. To see a complete list of the top 25 diets with the Ideal Protein Diet ranked #1, click here: Top 25 Diets of 2015.
While the Ideal Protein diet was ranked #13 last year for the 2014 poll, the Ideal Protein Diet Ranked #1 Diet of 2015.  Jillian Michaels did not make the list at all this year, the first year since 2008.  Nutrisystem fell from the #4 spot to number #24, almost not making the top 25 at all.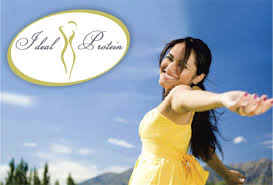 Diet Foods and Weight Loss Clinic of Sarasota is your ONLY choice for Ideal Protein weight loss and products.  We have a full time Nutritionist who also is a Certified Personal Trainer.  Jasmin Tomalin knows the Ideal Protein program in and out.  Don't be fooled by other Ideal Protein or weight loss clinics which often employ under trained or under qualified staff.  Here are a few other things to be wary of:  Be Wary of These Tricks & Traps.  We succeed in getting the weight off our clients, that is the easy part.  We take pride in eliminating the yo-yo factor  associated with other "well known" and often nationally recognized weight loss programs.  Many of you reading this may have had successful weight loss in the past only to regain the weight.  We take special and specific measures to  help you keep the weight off forever!  Many of the other popular diets out there DO NOT WANT YOU TO KNOW WHAT WE TEACH YOU!  They count on repeat customers and people coming back to lose weight throughout a lifetime.  We are the opposite.  We want you to keep the weight off forever so you tell your family, friends and church members about us!
DO NOT WAIT
our schedule is filling fast.  Call Now 941-925-2700 ext 4 and ask to speak to Jasmin.  We will provide you the support, tools and knowledge to not only help you lose the weight, but to keep it off forever.
For more Information, Click Here!