Injury Prevention 101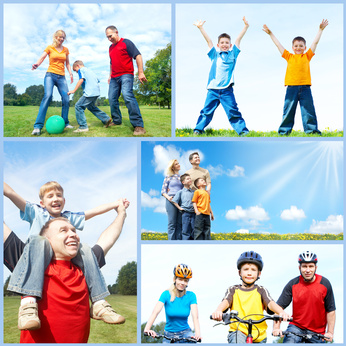 How you can prevent injury in Sarasota
The seasons are flying by us quickly!! Summertime is here and is a time to have fun and spend time outdoors. It is an opportunity to enjoy the sunshine as most of us live in Sarasota, FL. Back In Motion, Sarasota Physical Therapy and it's staff love the sunshine and the beaches here in Sarasota, Florida!! It's a time when you can go out for a walk and roll down the windows and take in everything that Sarasota has to offer ranging from the #1 ranked beaches to the golf courses to the arts and entertainment. The sunny Sarasota weather encourages you to be active and be outside.
The only problem with outdoor activities is the risk of injuries due to twists, turns, and falls, among other reasons. The good news is that the Physical Therapy and Occupational Therapy team at Back In Motion, Sarasota Physical Therapy are the experts in caring for these injuries. These injuries can be easily eliminated with the advice of a physical therapist. If you have injured yourself during a summertime activity such as golf or Tennis Elbow. The Physical Therapists at Back In Motion, Sarasota Physical Therapy are licensed professional and experts in injury prevention and rehabilitation of injuries. If you want to make the most out of this summer, it's time to seek the advice of your physical therapist at Back In Motion.
Check out our page of services at: Our Services
A Safe, Fun Summer
<p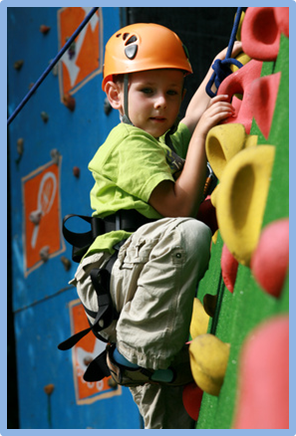 Back In Motion, Sarasota Physical Therapy want to offer you some tips that to ensure a safe, fun and injury-free summer:
Stretching Exercises
Biking, walking on the beach, swimming, tennis, golf…you name it…summer in Sarasota, Florida presents an opportunity to jump into some spectacular activities. If your muscles are not used to this activity from the winter season, it's important to plan ahead. You want to eliminate muscle strains, ligament sprains and joint problems/pain, all of which form a part of the 'weekend warrior syndrome'. Dynamic and static stretching of the muscles and warming them up adequately before as well as after activity can help prevent muscle strains, ligament sprains and joint problems/pain. Your physical therapist at Back In Motion, Sarasota Physical Therapy will be able to instruct you on the safe and CORRECT way to warm up, and stretch before and after participating in any summertime activity (or any activity for that matter!!)
Wear Protective Gear
When partaking in contact sports such as rugby, football, hockey, lacrosse and other sports for example, it is essential to wear protective gear appropriate to that activity. For example, wearing helmets, gloves, properly fitting shoes & pads (depending on the sport or activity) can prevent and or lessen the chance of injury. Children of course (like my son for example) are undoubtedly more prone to sustaining injuries such as scrapes, bruises, ligament tears, and even broken bones (children will often fracture a bone resulting in a fracture termed "greenstick".
Strengthen The Core
The core muscles refer to the proximal girdle, lumbar region & abdominals. Exercises such as directed by your Physical Therapist at Back In Motion can help strengthen the muscles of the back and abdomen, but be wary of under trained under qualified people such as personal trainers or technicians as often the only training they may have is on the job training or weekend obtained certifications. The Physical Therapists at Back In Motion have Master degrees & or Doctoral degrees in Physical Therapy and we are truly the experts in knowing what to do and just as importantly, what "not to do". This can help in preventing injuries.
Proper Body Mechanics
We have a Certified Ergonomic Specialist on site, so we can advise you on proper body mechanics for various activity. Gardening tends to be a popular activity during the summer. Using a wheeled cart or a wheelbarrow to carry heavy objects is advisable. If you don't think you should lift an object then DON'T. Get assistance or use that wheeled cart. Your physical therapist or occupational therapist at Back In Motion, Sarasota Physical Therapy will also give you great advice on injury prevention by teaching you how to use different, larger muscles such as the quads, hamstrings and gluteal musculature versus the smaller lumbar paraspinal muscles when lifting heavy objects.
The Best Summer Ever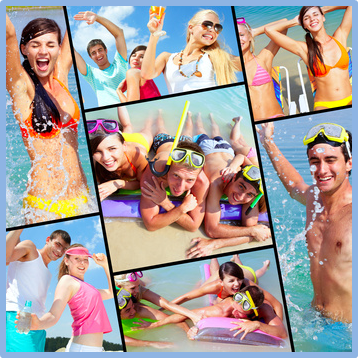 Don't let an injury ruin your time or let the summer months pass you by because of an injury. Nobody wants to spend the summer stuck in bed because of a preventable injury. It's not fun waking up every morning in pain or not wanting to be as active as you should be due to the possibility of aggravating an injury. Visit your Back In Motion, Sarasota Physical Therapy today to learn about injury prevention this summer. Cheryl Ray-Keith, OTR/L is a Certified Ergonomic Specialist and an Occupational Therapist who works along side our team of Physical Therapists to eliminate injury and to assist post injury clients in getting their life back.
As your team at Back In Motion, Sarasota Physical Therapy, we want you to live life to its fullest and enjoy the activities you love without causing yourself pain or injury. Let us help you plan for a fun and exciting summer.
Call Back In Motion, Sarasota Physical Therapy today at (941) 925-2700 to make an appointment. You can expect a detailed physical evaluation that consists of an evaluation of your strength, mobility and balance, among other things.  We accept all insurances so in most cases, the Physical Therapy or Occupational Therapy services you receive at our clinic will be little or NO COST!!! If you find yourself not wanting to do activity or unable to perform activity due to being out of shape or in pain after a long winter's rest, reach out to us. We'll help your body prepare for the best summer ever so you can enjoy Sunny Sarasota Florida!!