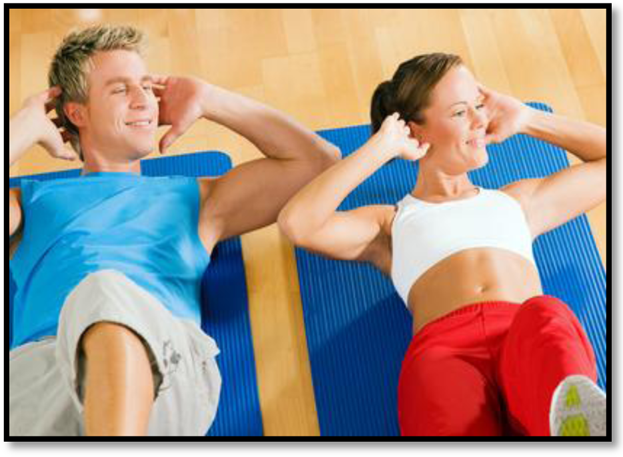 Exercise is needed to keep our muscles strong and our heart healthy, but did you know that exercise can also improve your brain function and be of benefit on how to prevent memory loss? You have likely heard of the effect of endorphins, which can make you feel better after exercising. Exercise can increase brain function as well, and stimulate the formation of new brain pathways by restoring and stimulating nerve cells, called 'neurons'. When dealing with how to prevent memory loss, exercise can improve mental clarity not to mention mental focus.
Mental activities and exercises can keep you alert, and must be accompanied with physical exercises for best results. Exercise not only is good for our muscles, exercise and physical therapy also improves circulation in your cardiovascular, pulmonary and nervous system. (heart, lungs, brain & spinal cord)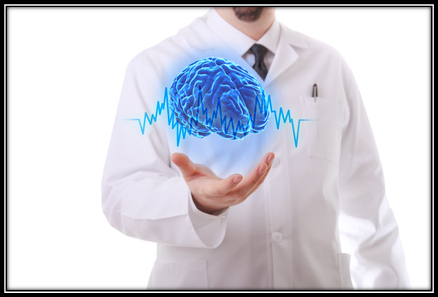 As one "becomes more senior" as I like to put it, or as one grows older, the brain starts to lose nerve cells and this can result in mental decline of various degrees. Exercise is one of the most effective ways to challenge your nerves. Your brain function improves not only through mental stimulation but through physical exercise and activity as well. The unavoidable mental declines often associated with the aging process can be minimized with a well-designed exercise routine. The Physical Therapy and Occupational Therapy team at Back In Motion Sarasota Physical Therapy have specialty training to improve both muscular as well as brain performance with emphasis placed on a safe yet progressive program with customized written "take home" material so you can accelerate the outcomes.
Exercise triggers communication between brain cells, which interact with other parts of the nervous system. Physical therapy and exercise can also improve the blood circulation in the nervous system including the brain which is of great benefit. The brain has a "processing system" which is challenged during physical activity and appropriate exercise, as certain chemicals are released.
Routine exercise (shoot for at least half an hour of moderate exercise 3 times a week) can help keep brain cells healthy and functioning properly. An active lifestyle can improve mental focus, accelerate the healing process for patients with brain or nerve injuries and can reduce the risk of memory loss as we become more senior. So do not delay. Call Back In Motion, Sarasota Physical Therapy TODAY, as we are not getting younger. Don't wait. Take your own health into your own control.
How to Prevent Memory Loss:
There is a proven link between physical activity and improved mental health as "we become more senior". People who have the knowledge on how to stimulate the brain and nervous system through exercise tend to have improved memory function and function at a higher level  mentally and physically.
What is the right amount of Physical Activity?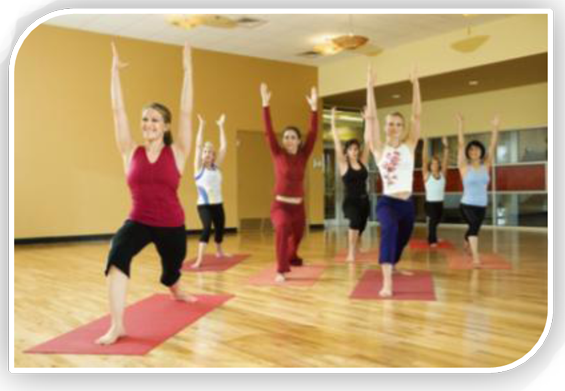 How to Prevent Memory Loss:
I think this is happening to me more and more. I meet someone and get introduced, but a couple of minutes later I do not recall their name. I also find myself looking for either my keys, my cell phone or my wallet more frequently!! Does that sound like anyone you know?? Does that sound like you?? I am blogging today on: How to Prevent Memory Loss. Good news, High intense exercise is not necessarily what you need. Exercise at low to moderate levels is best for training the brain & how to prevent memory loss. Intense workouts can leave you exhausted physically and mentally. We all have heard how important exercise is for you, especially as we age. It is however easy for us to sometimes "forget" the importance of exercise. Seniors in Sarasota Florida should focus on at least half an hour of moderate exercise 3 times a week. Longer sessions may provide additional benefits but the intensity can be medium to low. You can also consider shorter, more frequent exercise during the day. Let's keep our focus however on at least half an hour of moderate exercise 3 times a week. The team at Back In Motion, Sarasota Physical Therapy can initiate this program for you while monitoring your vitals such as blood pressure, oxygen saturation levels, shortness of breath, heart rate and respiratory rate to keep you safe.
Moderate activities like brisk walking on even or uneven surfaces, walking in the water at different depths, walking on the beach in Siesta Key, biking in surrounding Sarasota, and swimming (pool vs Gulf of Mexico: you decide) are beneficial, as are calming activities like stretching, yoga and deep breathing exercises. The team at Back In Motion, Sarasota Physical Therapy will help you determine what's best for you. It's what we do and we truly are the experts on developing appropriate exercise and activity plans to suit individualized needs. Even activity for: how to prevent memory loss.
If you want to maintain mental sharpness well into the senior years, contact Back In Motion, Sarasota Physical Therapy.  We can focus on how to prevent memory loss. Physical activity and of course physical therapy in Sarasota can help ready the brain for new information leading to increased interest, better learning outcomes & improved attitude.
Contact your physical therapist at Back In Motion, Sarasota Physical Therapy at 941-925-2700 to learn more about how exercise therapy can help train your brain and how to prevent memory loss. We offer FREE transportation for those who have the need.  We serve the needs of Physical Therapy in: Bradenton, Lakewood Ranch, Sarasota, Long Boat Key, Siesta Key, Casey Key, Osprey, Nokomis, Venice and the surrounding areas. In most cases there will be no cost for the Physical Therapy we provide to you, as we are in network participating providers with most medical insurances including being preferred providers for Medicare in Florida. Call Our office and we will be happy to check and verify individual medical insurance coverage.
In addition to memory, Back In Motion also treat a variety of ailments.