The Healthy Living Formula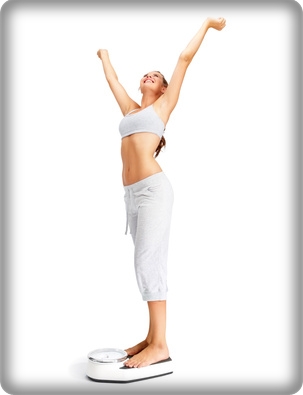 How to live healthy in Sarasota, Florida: 8 simple tips.
To live healthy you need to have discipline and a dedicated strategy for activity, exercise and eating the right foods. Healthy living will require you to make small, consistent changes daily to improve your body's metabolism and provide your body with the correct types of nutrients.
Take a 60 second break every 20 minutes when sitting for long periods of time. Eliminate poor posture while seated in front of your TV or workstation/computer. Your 60 second break may be as simple as standing up, marching in place or performing some easy stretches.
Begin some form of activity. An evening walk on Siesta Key beach or a walk around your block each and every day can improve cholesterol levels and improve blood pressure. Start with something 'do able', but be consistent with it. Even when you don't feel like it "something is better than nothing".
Are you on your cell phone a lot? Walk around while you're talking (but watch where you are going).
Purposeful parking in a distant spot from the storefront will force you to walk a little extra.
At least 7 hours of sleep is recommended. You need sleep in order to let your body recharge and heal.
Stop eating after you are full. Only eat if you are truly hungry. Eat smaller portions every 3 hours or so versus 3 large daily meals.
Drink at least 64 ounces of water/day.
Less smoking and drinking. Eventually cut it out altogether.
Do You Want Youthful Skin? Nutrition, Nutrition, Nutrition…
Nutrition and what you put into your body plays an important role in maintaining and improving skin tone. Soft, smooth, healthy skin is a sign of healthy living. The healthcare professionals at Back In Motion Sarasota Physical Therapy truly believe "you are what you eat". This is especially true as far as the appearance of your skin is concerned. You will get out of your body what you put into it. If you would like to speak to our full time Nutritionist or if you need more information on what to eat (and just as importantly what not to eat)
 'Healthy Skin' Foods: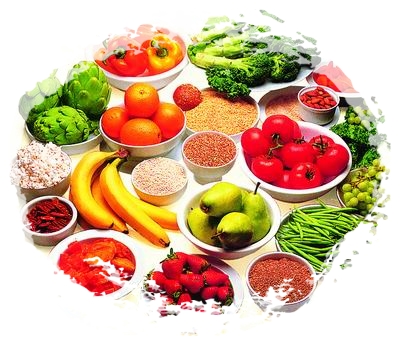 Antioxidants. Antioxidants are important for disease prevention. They can fight diseases such as heart disease and cancer. Blueberries, blackberries, walnuts, artichoke hearts, cranberries, brewed coffee, raspberries, pecans, strawberries, plums and apples are just a few of the delicious foods which are high in antioxidants. Who says everything healthy tastes bad!!!!
Vitamin E. Vitamin-E fights heart diseases by defending against atherosclerosis which is the formation of plaque in the arteries. Foods rich in Vitamin-E include different types of nuts such as: peanuts, hazelnuts and almonds. Other foods rich in Vitamin E include: spinach, broccoli, kiwi, mango, tofu, avocados, shellfish, fish, olive oil nda tomatoes.
Selenium-rich foods which are foods that help to keep the skin soft, smooth and looking youthful:  fish, Brazil nuts, shellfish, chicken, turkey, eggs, mushroom, liver, and sunflower seeds.
Beta Carotene. Foods rich in beta carotene include (but are not limited to): hot peppers, romaine lettuce, squash, cantaloupe, peas, kale, carrots, sweet potatoes and dark green leafy vegetables such as spinach.
I promote growing your own foods in a garden or buying your foods organic. Washing your fruits and vegetable (whether organic or not) is important. Many of the above listed foods can be found in the grocery store. Try gradually getting them into your daily food intake with a variety of methods. All foods should be eaten in moderation and it is best to pair healthy foods with an appropriate exercise program. At Back In Motion Sarasota Physical Therapy, we have physical therapists as well as nutritionists. We are the only physical therapy clinic in or around Sarasota Florida to offer this combination of health care professionals. We are the best choice to help you with an exercise program which compliments a healthy nutritional food intake program. We can teach you exactly how and what to eat.
Stress. It Will Hurt You.
How To Live Healthy In Sarasota, Florida: 8 Simple Tips. Everyone experiences stress but how you handle stressful circumstances is key. Stress management and stress relief is one of the best ways to put less strain on your cells and live a longer and healthy life.
Stress is normal. It is a mental and/or physical reaction to daily challenges throughout your day. Back In Motion Sarasota Physical Therapy can teach you how to handle stress. Just having pain, injury or weakness can contribute to even more stress in your life. Surround yourself with supportive family and qualified medical professionals. Physical therapists, can provide support, expertise and customize an exercise program to help you deal with stress. We can teach you active isolated stretching, breathing techniques, promote muscle relaxation techniques and eliminate your painful condition. Our Nutritionist can help you lose weight and boost your natural energy levels. A massage can help you release muscle tension. We have both male and female licensed massage therapist and acupuncture available to you. These treatments can help reduce stress, leaving you more relaxed and less stressed. Massage is just one component of stress release, and it can be used in addition to a strengthening and relaxation program. In many cases when massage is performed in conjunction with a physical therapist's plan of care, it is insurance covered!
Give Back In Motion Sarasota Physical Therapy a call today at (941) 925-2700 for an assessment and we will promote fast acting revolutionary techniques to get you more relaxed, less stressed, stronger, more flexible and assist you with weight loss.