Exercise – Your Biggest Gift This Holiday Season
Exercise and Weight Loss: Is Exercise Needed?  The average American gains 5 or more pounds during the holiday season, which makes it important to follow a structured exercise program as quickly as possible during or after the holidays.

According to the Centers for Disease Control and Prevention (CDC), 68% of adults in the United States of America are overweight or obese, and this number is rapidly growing. If we continue to eat foods that are rich in carbohydrates and sugar, it is projected that by the year 2050 100% of the population of North America will have a diagnosis of Syndrome X. Otherwise known as Metabolic Syndrome.  You are diagnosed with Metabolic Syndrome when at least 2 out of 4 of the following diseases are present: Diabetes, High Blood Pressure, High Cholesterol and Obesity. The physical therapists at Back In Motion are the local EXPERTS to prescribe a structured and safe exercise program to overweight individuals. In fact, if there was a pill that could solve most ailments – high blood pressure, diabetes, heart disease, obesity. It would simply be called: EXERCISE.
Our Therapy
Most of our clients have painful  joints and in some cases, cannot perform regular activity.  So the question arises: "Exercise and Weight Loss: Is Exercise Needed?" We have a solution for that those who simply cannot perform regular activity due to a painful condition.  We offer a weight loss progra based on the Ideal Protein weight loss method. There are four phases in the Ideal Protein Weight Loss Protocol. During all four Phases you will receive one-on-one coaching. Therefore teaching you how your body gains weight and what you should be eating in order to maintain a balanced weight. All with NO exercise. Once you have your desired body weight we will implement an appropriate safe and structured exercise program as needed.  We are the only outfit in Sarasota, Florida someone should consider for weight loss.http://www.idealdietsarasota.com/ 
For those who are looking for a tone and a strong core, certain movements will help you achieve this goal more effectively.  "The proper form is important, but doing the proper movements will promote a strong core with less effort." Physical Therapist Tim Burnell reports.
Studies show how beneficial regular exercise really is:
A 2008 study published in Physical Therapy Journal found that when people with type 2 diabetes participated in "aerobic exercise and high-force eccentric resistance exercise". iI helped with glucose control, body fat control, and physical performance.
A 2009 study published in the Journal of Strength Conditioning demonstrated that exercise was effective for improving bone health in individuals with osteoporosis. A disease that affects more than 200 million people worldwide.  If you have Osteoporosis read our blog:  Osteoporosis, Physical Therapy and You.
Did you know that exercise (and weight loss) seemed to be one of the few remedies that helped reduce pain for low back pain sufferers? A 2009 study in Spine Journal summarized 20 different clinical trials. It seemed that while many other prevention methods failed. Exercise not only helped prevent pain, but also prevent back pain-related loss of workdays.
Our Ideal Protein weight loss method is a diet that is largely alkaline based meaning PAIN REDUCTION in many cases!
We can help create an exercise plan to help you and your family stay fit and minimize or eliminate the possibility of weight gain (and associated ailments) this holiday season.
We Are Committed To Your Health
Weightloss/Activity
Physical activity and associated weight loss is the best way to prevent or combat obesity, diabetes, and other health problems.
The Department of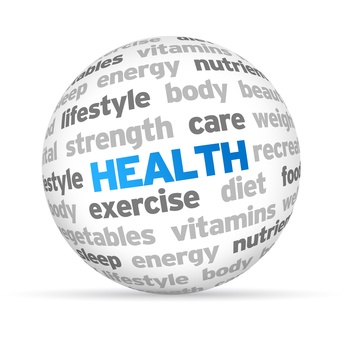 Health and Human Services' Physical Activity Guidelines states:
Children should get 1 hour or more of physical activity a day.
Adults should get 2 hours and 30 minutes a week of moderate-intensity, or 1 hour and 15 minutes a week of vigorous-intensity exercise
The team at Back In Motion will help you establish life long patterns of physical activity. If you or someone you know is overweight, or obese. We have a safe program that helps with weight loss, reduces accompanying joint pain, restores flexibility, increases strength and cardiovascular endurance.
An individualized exercise program may help reduce the need for medications, lower the risk of heart disease and stroke.
Holiday Fitness For Your Family
Family Fun
Do you have a hard time getting your children to be regularly active? Our program for weight loss is safe for seniors and children.  Our team has several suggestions to help you and your family incorporate physical activities into your daily lives:
Plan weekend family activities like:  kickball, soccer, football, hiking, swimming, bicycling, mini-golf, tennis, or bowling.

Have a "bad weather" game plan of indoor activities involving fitness games for your family such as Wii Fit.
Don't have a gym membership? You don't need fancy equipment to be active. Walking is great exercise.  Make a regular activity of walking your dog with your entire family.  Weights can be easily improvised, using milk jugs or detergent bottles filled with sand or water.
Positive rewards work great for you and your children.  a trip to the park, zoo or aquarium, a new basketball, or an evening of roller-skating are great ideas for encouraging activity.
Be your child's "exercise buddy". Motivate each other with positive feedback and re-enforcement.  It's also great "bonding" time!
Parents and children can do exercises while watching television. Such as sit-ups, push-ups, or running in place.  You can even have a trampoline readily available for some jumping and bouncing while watching TV!!!
Exercise and Weight Loss:
Is Exercise Needed? Call us today to get you started with a structured weight loss or exercise program. We will help you make weight loss and exercise a part of your life. Your body deserves it. If you live in Sarasota, Florida exercise and wellness at Back In Motion Sarasota Physical Therapy is the BIGGEST gift you can give yourself this holiday season.