Breast Cancer Treatment Sarasota FL And Physical Therapy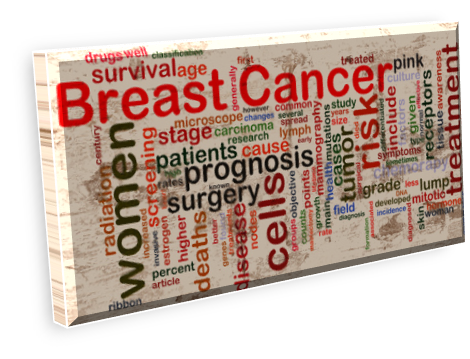 The National Cancer Institute (NCI) indicates that 1 out of 8 females who live to be age 80 will develop breast cancer at some point during their life. This makes breast cancer the 2nd most commonly diagnosed cancer among American females, the most common being skin cancer. 1 out of 4 cancers diagnosed in the USA is breast cancer. Breast cancer is one of the most highly publicized cancers in the media today. October is Breast Cancer Awareness Month, which is an yearly way to improve awareness of this disease process. Local & national breast cancer awareness events are established to promote awareness. It is likely that many of us personally know an individual who is or has been dealing with breast cancer. Fortunately, advancements in research provide new breast cancer treatment options and technologies for those battling the disease.
In the more severe cases, breast cancer treatment may consist of extensive chemotherapy & even surgery may be required. After these types of breast cancer treatments, clients are likely fatigued & tired. Feeling this way can negatively impact the person's life by significantly affecting the things we do each and every day.
Many individuals do not know how physical therapy (PT) can play a role in breast cancer treatment. PT can help with pain reduction in and around the shoulder region, promote flexibility, & muscular re-education. The American Cancer Society strongly recommends a structured exercise program. Our team at Back In Motion Sarasota Physical Therapy is uniquely trained to assess each individual for their need of this specialized exercise program. We can design it and teach you how to perform the movements for maximal outcomes.
Physical Therapy and Breast Cancer Treatment After Surgery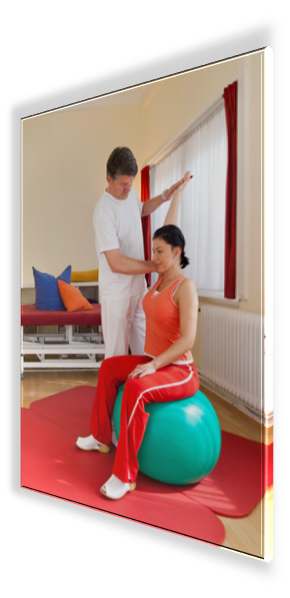 Following Surgery:
Surgery as breast cancer treatment may not only involve the removal of the involved breast tissue, but other nearby structures as well including lymph nodes & blood vessels.
The right exercises can promote a healing process & aid in the restoration of movement and use of the affected side. When the pain dissipates, Back In Motion Sarasota Physical Therapy will improve the flexibility, movement, and facilitate the muscle to work normally. Our team of physical therapists will design an easy to read customized and computer generated home exercise program. We will educate the client on particular range of motion and flexibility movements as well as how to incorporate other regions of the body such as: the shoulder, elbow, hand, and neck for maximal recovery.
Physical Therapy breast cancer treatment may involve breathing exercises to allow for improved lung capacity & mobility of  the joints in (& surrounding) the rib cage. Our team of experts will also educate the client on positioning and posturing methods to promote healing. We will want you to avoid sleeping or laying on the affected or 'surgical' side for several days.
Swelling and edema can often be problematic if breast cancer treatment involves surgery to the lymph nodes. The prevention of swelling in the lymph nodes (lymphedema) can decrease fatigue, helping to maintain appropriate levels of energy and activity. When appropriate, massage therapy may be indicated. We have a licensed massage therapist on site and when massage therapy is performed under the plan of an evaluating physical therapist, it is often covered under most health insurance plans.
The Road to Recovery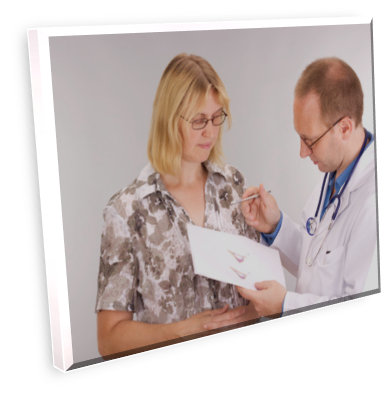 Back In Motion Sarasota Physical Therapy's Cancer Rehabilitation Program should be one of your first steps to take following the diagnosis of breast cancer. Our physical therapist will give you and educate you on a gentle, appropriate, structured exercise program & will get results all while following the guidelines set forth by your condition. We have both male and female Physical Therapists with specialty training for breast cancer treatment. We request that you come to your physical therapy treatment with loose, comfortable clothes. The saying "no pain-no gain" is not true in this case. We will not push you to the point of pain. During the 1st several weeks of recovery, it is strongly advised to exercise under the direction of a licensed physical therapist.
Physical therapy plays an important role in the road to recovery for patients with breast cancer. Give us a call today at (941)925-2700, & let us show you all that our team can do to improve the quality of your life.