Blue Cross and Blue Shield BCBS Physical Therapy Providers in Sarasota, FL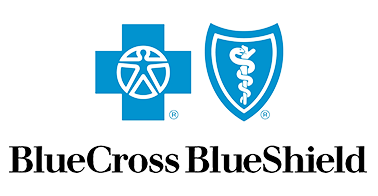 Back In Motion, Sarasota Physical Therapy is a preferred provider and in-network with BCBS of FL (Blue Cross and Blue Shield of Florida).
Be wary of other PT clinics in and around Sarasota FL who claim they "take BCBS". Back In Motion often hear BCBS of FL members complain that they received a surprise bill from other local PT clinics. When a PT clinic states they "take your insurance" you have to clarify that the Physical Therapy clinic (or any other medical provider) accepts the Blue Cross and Blue Sheild policy as IN NETWORK PARTICIPATING PROVIDERS. There are many Physical Therapy clinics who do not qualify to take the Blue Cross and Blue Shield Health Insurance plan as in network participating providers so they are forces to "take the insurance as out of network providers".
Out of Network Providers often time contribute to a separate deductible or adheres to a fee schedule which COSTS YOU THE MEMBER MORE in many cases. Only the best PT clinics and the most highly skilled Physical Therapists are privileged to become in network participating providers for BCBS of FL and to provide PT services. Back In Motion Sarasota Physical Therapy was founded over 10 years ago. Our belief is to get our clients better quicker with the goal of having a loyal and satisfied client refer a family member, friend or church member. We do NOT believe in over treating or seeing a client until their insurance benefits are exhausted.
If you live up North or have BCBS health insurance from a different state, no problem!! In most cases the BCBS health insurance plan from other states are accepted as In Network at Back In Motion Sarasota Physical Therapy as well. Give our Blue Cross and Blue Shield health insurance specialist a call at Back In Motion: (941) 925-2700 and we will handle verifying and checking your benefits and coverage for Physical Therapy covered health insurance.
Blue Cross and Blue Shield BCBS Physical Therapy Providers in Sarasota, FL: we accept all HMO and PPO BCBS of Florida plans!
Often times I get asked "I have Blue Cross and Blue Shield Health Insurance, how much will my co-pay be?". I then go on to tell the BCBS member: "I could have 10 people call me today with BCBS of FL health insurance with Physical Therapy benefits, and I will have 10 different amounts each member will be responsible for. One person may be covered at 100% and have no out of pocket expense, another BCBS health insurance member may have a $10 copay each visit. It may be that the member is responsible for 100% until the deductible has been met". We can not accurately tell the BCBS of FL member how much their PT services will cost until our Blue Cross and Blue Shield insurance specialist places a call for the member. We do have special plans for those with high co pays or high deductibles so do not let a concern regarding the cost of your care stop you from getting the physical therapy or massage therapy services you need.
We find that often times, clients complain that other PT clinics in or around Sarasota FL kept treating for many visits and they never new how many visits it was going to take to finally get them better. At Back In Motion, we discuss with you the severity of your pain, injury, weakness or balance problem and then determine how many PT visits it may take to reach our goals with you. You leave after the very first visit KNOWING how much the entire episode of Physical Therapy care is going to cost you. For example, if you come in with a low back sprain/strain and the Physical Therapist tells you he or she is going to get you better in 6 visits, we then calculate the entire episodes cost of care so you KNOW what your PT will cost you out of pocket. In the case of a BCBS of FL member having a $10 copay, we would multiply that by the 6 visits and come to an estimate of the members out of pocket expense to fix the low back pain at $60. We then consult with the client and ask them if they have a concern with paying $60 (6 visits x $10/visit in this example) for the Physical Therapy. If the client does have a concern with the overall cost of Physical Therapy care at Back In Motion, we can present some options to them. This way you can focus on getting better quicker!
The team at Back In Motion Sarasota Physical Therapy get results. We are your best choice as Blue Cross and Blue Shield BCBS Physical Therapy Providers in Sarasota, FL. In addition to delivering results oriented physical therapy care and staying away from temporary relief treatments such as heat, ice, electrical stimulation and ultrasound we find that addressing the little things like informing a BCBS of FL member how much the physical therapy services will cost them will ultimately result in quicker results and a satisfied/loyal client base.
Do not delay, our schedule is filling fast due to our treatment methods and honest approach to delivering care. Call today at 941-925-2700. You will not regret it.