Massage Therapy For Your Arthritis Treatment Plan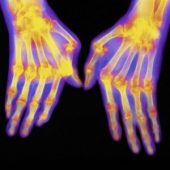 How Can Massage Treat Arthritis Pain?
Increased Circulation
Improve Joint Flexibility
Pain Relief
The use of massage therapy has been recognized  as one of the most effective alternative treatments for arthritis pain. It can inhibit the production of inflammation producing substances in the body. Therefore reducing the inflammatory response. This significantly lowers joint and muscle pain as well as improving grip strength, circulation and joint flexibility for arthritis patients. Massage can stretch tight muscles therefore increasing flexibility and range of motion across joints. Daily activities become easier when joints are flexible and decrease the likelihood of injury from a fall or sprain.
Improving circulation is key to reducing arthritis pain. Bringing blood flow to the muscles while stretching the fibers can release painful tight muscles as well as trigger points. This is especially important if a patient is not active. Low activity decreases circulation and weakens muscles which can lead to increased arthritis pain.
Activities such as bending, twisting and lifting can slowly wear on our joints. Causing pain, anxiety, sleeplessness and added stress, especially for arthritis patients. Getting up from a chair can be painful for some. As well as daily chores such as cleaning, cooking or taking care of a pet. Massage therapy increases the body's production of natural pain-killing endorphins. As a result, this allows arthritis patients to feel more relaxed with less anxiety and sleeplessness from their pain.
Don't wait any longer to find relief from arthritis pain. The longer you wait, the more serious your problem may become.  It does not matter if you have been living with a nagging pain or if you have a new pain or injury.  Schedule your appointment now with one of our highly trained therapists. Call Back in Motion Physical Therapy at (941)925-2700.
arthritis-pain-massage-therapy