What Is Fibromyalgia?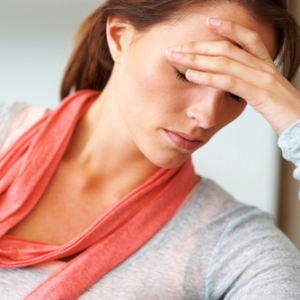 A person diagnosed with this condition often reports that their body "hurts all over". It can cause you to feel fatigued, tired and exhausted. It is a chronic condition. Its symptoms are tenderness, widespread pain & stiffness for millions of people across the country. Fibromyalgia affects well over 5 million Americans. Women between the ages of 25 and 60 have the highest risk of developing fibromyalgia. Women are 10 times more likely to have the condition than men, but Doctors are unsure why females are more at risk.
In this blog we will be discussing 4 ways to control this debilitating painful condition. Fibromyalgia is a condition that results in chronic widespread pain and tenderness all over & is thought to be the result of overactive nerves. Here is what it really means:
"Chronic": at least 3 months but much longer is typical for many who suffer from Fibromylagia. Many experience fibromyalgia symptoms for years prior to figuring out that the pain is stemming from Fibromyalgia. Because of the complexity of the condition, it can be difficult to diagnose.
 "Widespread" means that it is all over the body. The lower back pain & neck pain are typical however Fibromyalgia pain can be from head to toe. Check this out for more causes of Low Back Pain: Back Injuries
"Tenderness" means even small amounts of pressure can cause a lot of pain
Fibromyalgia can be difficult to diagnose since there is no specific test for it, but it's usually detected by performing various tests (including neurological tests) to rule out other diseases. The exact cause of Fibromyalgia is unknown. Some symptoms of fibromyalgia include but are not limited to:
Pain in "tender points" including muscles, tendons, or joints in both sides of the body
Radiating pain, deep muscle pain, sensitivity to touch
Migraine Headaches, dizziness, tingling, and abdominal pain
Fatigue & tiredness due to lack of deep sleep; Shortness of Breath
Sleep disturbances; insomnia; morning stiffness
Mental and/or emotional disturbances; inability to think clearly known as "fibro fog"; memory deficits
Stress, anxiety, depression
There are several factors which can contribute to the intensity of Fibromyalgia symptoms: outdoor weather, high vs low stress, physical activity or lack thereof or even morning time vs evening time.
Although it's not a progressive condition it is a chronic one. It can contribute to the onset of other problems including feelings of hopelessness, sleep deprivation, restless leg syndrome (RLS), irritable bowel syndrome (IBS), fatigue, temporomandibular joint disorder or pain (TMJ), rheumatoid arthritis (RA) and osteoarthritis (OA).
What Causes Fibromyalgia Pain?
Fibromyalgia a 'Real Disease,' Study Shows — A new brain scan study concludes that fibromyalgia is related to abnormalities of blood flow in the brain. Clients who suffer from fibromyalgia may have a lower threshold for pain because of increased sensitivity to pain "messages" in the brain. This means that the brain's pain receptors become more sensitive to pain signals, causing the pain receptors to be hyperactive.  Simply put, Fibro is thought to be the result of "overactive nerves"
What Puts You At Risk?
Gender. As mentioned above, females are 10 times more at risk than males.
Age. Very seldom are children or senior citizens diagnosed. Well over 80% of clients with Fibromyalgia are between 35 & 55 years of age.
Disturbed sleep patterns. It's unclear disrupted sleep patterns are a cause or a result of fibromyalgia or vice versa.
Individuals who suffer from sleep disorders.(such as restless legs syndrome or sleep apnea) are often those who suffer from fibromyalgia.
Family history. You may be at a greater risk for being clinically diagnosed with Fibromyalgia if you have a family history of the disorder.
Rheumatic disease. A personal history of this such as RA (rheumatoid arthritis) or lupus, you may be more likely to develop fibromyalgia.
Fibromyalgia may not be classified as a progressive disease however, it can lead to depression and lack of sleep as well as other secondary symptoms. These other problems can lead to difficulty with quality of life and other factors with one's everyday decisions.
Physical Therapy & 4 Simple Methods to Control Fibromyalgia
Fibromyalgia symptoms can impact your ability to do daily activities
When you have fibromyalgia, the symptoms can be challenging. Don't let the pain of fibromyalgia keep you from doing the things you want to do. There are specific Physical Therapy treatment options that can manage and lessen the severity of your condition.
Upon your diagnosis of Fibromyalgia, your Doctor is likely to prescribe medications including pain medicine, anti-depressants and anti-seizure drugs. Receiving Physical therapy at Back In Motion Sarasota Physical Therapy is critical in the management of fibromyalgia.  With no known cure for fibro, treatment is aimed at symptom control. The physical therapy department at Back In Motion Sarasota Physical Therapy has received specialty training in the treatment and management of Fibromyalgia. Physical Therapy has been proven to minimize the symptoms of pain, fatigue and stiffness. With use of Physical Therapy, the medications taken may be minimized. The most effective & comprehensive approach includes a combo of 4 Simple Methods To Control Fibromyalgia:
Patient education – this is the first, most important step. For example, studies show that TENS (transcutaneous electrical nerve stimulation) units can be of substantial benefit for the management of painful symptoms. We have TENS units in stock and can instruct the client suffering from pain on the appropriate use and application of the TENS unit for maximal effectiveness. There are many, many more educational aspects our trained team of licensed physical therapists at Back in Motion Sarasota Physical Therapy are eager to share.
Minimize and manage stress.
Avoid or limit emotional stress.
Take time to relax each day.
Stay active. Regular activity helps decrease stress.
Deep-breathing exercises or meditation are always helpful.
Consistent sleep patterns.
Get enough sleep so you avoid fatigue (one of the symptoms of fibromyalgia).
Try to avoid anything with sugar, caffeine, or other stimulants such as coffee, chocolate, or caffeinated drinks at least 4-6 hours prior to bedtime. This will help to promote a more peaceful, restful sleeping experience.
Go to bed at the same time every night and awake at the same time every morning
Exercise regularly
Gentle yet progressive exercise can fight the symptoms of fibromyalgia & limit Fibromyalgia flare ups.
Low-impact aerobic exercises like swimming, cycling, and walking can be effective, but it's best to consult a Back In Motion Sarasota Physical Therapy prior to starting an exercise program. There is not a "one size fits all" exercise program for those with painful conditions such as Fibromyalgia."
Improving flexibility, Range of Motion (ROM) and maintaining appropriate posture will also be of benefit. Ask your therapist to find out what exercises will work best for you.
"NO pain NO gain" is NOT TRUE. DO NOT go by this rule. Know your limits and stay within them
Do's/Don'ts: ELIMINATE STRESS, ELIMINATE STRESS, ELIMINATE STRESS!!! Stress appears to be one of the most common triggers of fibromyalgia flare-ups. While it's impossible to eliminate all stress from your life, you can try to reduce unnecessary stress. Determine which situations make you stressed & anxious — at home and at work — and find ways to make those situations less stressful. Experiment with yoga, meditation, or other relaxation techniques. Skip activities that contribute to stress in your life.
If you think you may have this condition but it remain undiagnosed, or  if you have been diagnosed with it, the team at Back In Motion Sarasota Physical Therapy can help. We will go into detail and show you 4 Simple Methods To Control its symptoms and much more. We will also educate you on how to minimize you Fibro Flare ups.  Educate yourself on self help tips and do research on how to cope with chronic painful conditions.  Schedule an appointment at Back In Motion Sarasota Physical Therapy today to see how we can control your symptoms. No Doctor Prescription required in Sarasota, Florida for Physical Therapy as Florida is a direct access state. We are preferred providers for Medicare in Sarasota Florida for Physical Therapy and in most cases Physical Therapy will cost our clients nothing. Call us at (941) 925-2700 and we will verify your insurance benefits for you!!!