4 Simple Steps For Pain Relief During Vacation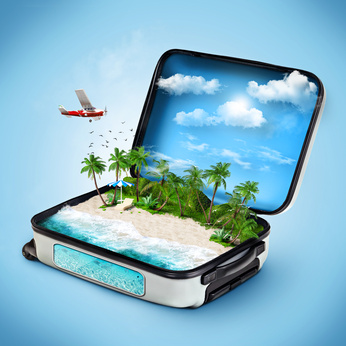 Rest and relaxation during your summer or winter vacation is important, but as you plan your vacation remember the below listed 4 simple steps for pain relief during vacation. It doesn't matter where you are going or how you will get there, it is important to remember a few ways to remain free of pain and injury during your vacation.
Step Number 1: Make a decision
Have you ever had Physical Therapy before, either at Back In Motion Sarasota Physical Therapy or at a different Physical Therapy clinic in Florida or any other region? If so, MAKE THE DECISION to continue with the stretching or activity program prescribed to you by your PT. If you don't feel the home based program is quite right for you, call us for a one or two visit bout of Physical Therapy and we will update your home based program. We want your program to work on keeping you healthy and pain free.
Let's face it. You are on vacation and it would be simple to say "I'll get to my exercises later, I'm on vacation right now". At Back In Motion Sarasota Physical Therapy, we want you to enjoy your vacation but to also think of exercise as an ongoing 'investment' in your physical health and avoid the temptation of skipping your exercises. When I was in Physical Therapy school (many, many years ago), I was working out at the University gym with a friend of mine who was in medical school (today he is an ER surgeon). I remember telling him how I had to "drag myself to the gym". He then told me "Something is better than nothing when it comes to exercise". My point is: do your exercises during your vacation, at least some of them. You will be doing your body a very good thing. You may even surprise yourself and do them all!!
Step Number 2:  Move Your Body
It is very easy to spend your vacation days relaxing near the beach or the pool. Almost too easy!! However, this inactivity can contribute to problems such as pain, injury or weakness. In order to remain in tip top condition during your summer vacation and to minimize pain, try some of these options:
Walk for at least 15 minutes, be sure to swing your arms for added benefits
Avoid the use of elevators and escalators and walk up/down steps whenever the situation arises
Swim. Not only does it unload the joints from the buoyancy of the water, but it is great exercise. Even walking in the pool or water would be great.
Don't forget to bring your written copy of your home program provided to you by your physical therapist. (You may have them memorized though).
Step Number 3: Take Frequent Breaks and Stretch The Muscles Regularly
If you are traveling or if you are going to be in a car or plane for prolonged periods, take a break and stretch. It is best to take a 60 second break every 20 minutes. If you are sitting in a car you can perform exercises right in the seat of the car (If you are NOT driving). When on an airplane, it is very important to follow this principle. Keep the calf muscles working by stretching, doing ankle pumps or by walking up and down the hall of the plane. I advise all of my clients to wear compression stockings while traveling on airplanes as well. The compression stocking combined with the calf muscle activity aids in minimizing the risk of getting a blood clot in the leg during cabin pressure changes during air travel. In general, it is recommended to stretch your muscles and walk around a bit whenever possible. This keeps the circulatory system and your blood moving.
Step Number 4: Do Not "Overdo" it
Do NOT lift that heavy bag. According to the US Consumer Product Safety Commission (CPSC) there were 53,790 luggage-related injuries during 2012 REPORTED. I personally presume there were many, many more that remain "unreported". These injuries are preventable. Make sure to follow these guidelines:
Proper alignment of the spine during the lifting of a bag (Back In Motion, Sarasota Physical Therapy can teach you the correct way to lift)
Know how to prepare your body and muscles prior to lifting anything. "Warm-up". Our Physical Therapy team can assess your posture and tell you the musculature that needs strength vs flexibility.
Keep the item you are lifting close to your body. Studies show that you can place 10x the amount of pressure on your spine when holding an object at arms length instead of close to your body. This means that a 40 pound bag can put as much as 400 pounds of pressure on your spine if you handle in incorrectly. We specialize in ergonomics and body mechanics and can teach you injury prevention at Back In Motion Sarasota Physical Therapy.
Weight Gain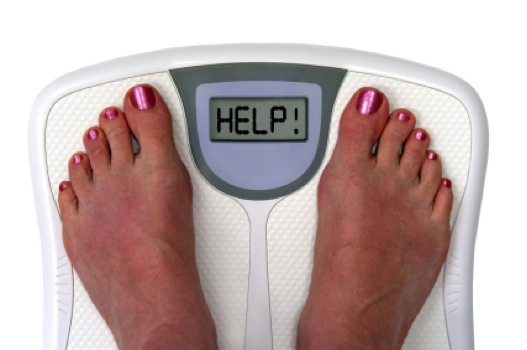 We have all heard the phrase: "diet and exercise". We have discussed above how to keep moving and have addressed the "exercise". Now lets address the "diet". During your vacation and in part due to prolonged travel time such as being in a plane or a car, it is easy to eat more calories. This will contribute to a slowed metabolism. A slowed metabolism means you may return from your trip with more pain, stiffness, and excess body weight/belly fat. Stay healthy and do not come back from your trip with stiffness, pain, discomfort, and weight gain. According to polls on several online cruise reviewers, the average weight gain on a 7 day cruise can range from 5-10 pounds. Be aware of calorie dense foods, buffets, soda, and alcoholic drinks. These items are sure to add up on the scale. Plan ahead for a healthy and happy you.
You Are Back From Your Vacation, Now What…..
Can you envision a return from your summer vacation fresh and ready to do things that you love to do such as family time, walking you dog, or playing tennis or golf?? Now is the time to address that pain that just won't go away. It is not fair to yourself or your loved ones that you deal with pain, injury or weakness every day.
Back In Motion Sarasota Physical Therapy is the leading expert with injury prevention and pain relief in and around Sarasota Florida. If you need a decrease in pain or a boost of strength and joint flexibility call us today at (941) 925-2700. No Doctor prescription required and we accept most insurances. In most cases there is little or no cost to you.