Physical Therapy in Sarasota, FL
Back In Motion, Sarasota Physical Therapy in 2014: We get fast acting results!

The science of Physical Therapy is constantly evolving. Treatments are improving, and advances in science now allow individuals to live longer.  Physical Therapy in Sarasota, FL is being redefined by the clinical staff at Back In Motion.
Physical therapy has seen significant changes, and is now considered an accepted form of treatment for several conditions. Physical therapy can help reduce pain, improve mobility and help patients to live happier, healthier lives.  Some of the conditions we treat with a very high success rate are:  Headaches, Migraines, Stroke, Bells Palsy, Vertigo, TMJ (Jaw Pain), Whiplash, Arthritis, Disc Herniations, Disc Bulges, Fibromyalgia, Postural Dysfunction, Tendinitis, Bursitis, Rotator Cuff Pain, Frozen Shoulder, Golfer's Elbow, Tennis Elbow, Carpal Tunnel Syndrome, Trigger Finger, Sciatica, Scoliosis, Sacro-iliac Pain (SI Pain), Knee Pain (ACL repair, Meniscus tears &/or degeneration, Back of the Knee Pain, Patellar Tendinits, Jumper's Knee, Runner's Knee), Plantar Fasciitis, Peripheral Neuropathy, Heel Spur Pain, Drop Foot, Neuroma, and much much more.
Physical therapists help improve quality of life through optimization of movement. As this year unfolds, we hope to get the opportunity to inspire you, and your family to enjoy the benefits of an active, pain-free lifestyle.  Our revolutionary new treatments are safe, fast and effective.  Even if other treatments have failed, our solutions are proven to work on most JOINT, MUSCLE, and TENDON problems.  All treatments are non-invasive with no side-effects and FDA cleared.
What Physical Therapy Can Do For You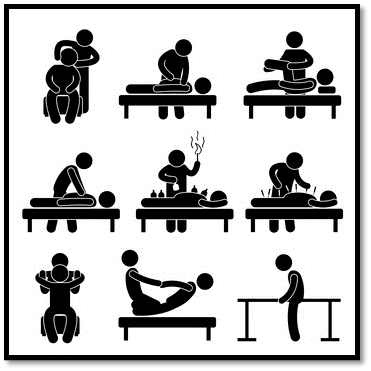 1. Physical therapy at Back In Motion, Sarasota Physical Therapy reduces risk of  injury
Your physical therapist or occupational therapist can provide you with a structured, progressive exercise program to reduce injuries with a combination of warm-up routines, stretching and movement techniques. We are the experts in pain relief, movement, and the body.   This will allow you to participate in the types of activity you enjoy, without the risk of pain and injury.
2. Physical therapy helps improve strength and balance.  We are the only Physical Therapy clinic in Sarasota to offer Certified Balance Physical Therapy.  We are Certified by the American Institute of Balance.
Our customized progressive exercise programs improves muscle strength and promotes balance and stabilization. Our Physical Therapy is like no other in Sarasota.  Elderly patients in particular are at a risk for falls as a likely consequence of poor balance.
3. Physical therapy helps diabetes and heart disease
Diabetes and heart disease are world wide health concerns associated with several complications. Concerns include impaired blood circulation, nerve conduction problems and muscle weakness. Contrary to popular belief, physical therapy plays an important role in the treatment of conditions like heart disease and diabetes.  We have a Nutritionist who specializes in weight loss http://www.idealdietsarasota.com/ on site and offer a comprehensive approach to combating Diabetes and Heart Disease.   A well designed exercise program under the supervision of a physical therapist can improve blood flow, nerve conduction and muscle strength in a safe and progressive manner.
5. Physical therapy helps improve posture
Every physical movement on a daily basis involves muscle contractions, joint motion and posture alignments. In environments (such as sitting at computers, driving or watching TV) where we spend more time sitting than ever before, postural problems are abundant. If you spend time hunched over your desk with your neck thrust forward and shoulders slouched, consider a postural evaluation with a physical therapist or occupational therapist at Back in Motion.  We offer a Certified Ergonomic Specialist who will address the root of the problem.  The team at Back In Motion, Sarasota Physical Therapy can correct muscle imbalances, relieve joint tightness and also help improve breathing patterns.
2014 Ushers in a New Age of Physical Therapy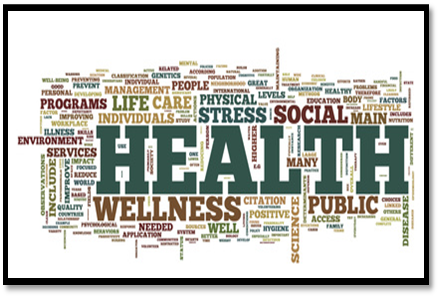 One important  key to being healthy is movement. Limitation in mobility and function impacts the quality of life including sleep, dressing yourself and even leaving your home. Do not hesitate to call now for Physical Therapy in Sarasota, FL. (often no Doctors Prescription required as the state of Florida is "Direct Access" for clients to receive Physical or Occupational Therapy.
 Limitation in mobility and function can limit the individual's ability to be an active participant in society. The good news is that the benefits of physical therapy are far-reaching. This makes therapy one of the most sought after treatment for patients with a variety of illnesses. (see the above list)
This year brings renewed confidence from the medical (and patient) community on the benefits of exercise and function. Licensed physical therapists adhere to strict professional standards, collaborate with other healthcare professionals and come up with innovative treatments to help you live your life with abundance and energy.  If you have received therapy in the past and not received benefits, remember not all Physical Therapists are created equal.  Be wary of Physical Therapist who use Ultrasound or Electrical Stimulation for a prolonged number of visits.  These forms of treatment can be beneficial and do have a place in some cases, but are often over utilized quite possibly for lack of knowledge or skill on getting to the root of the problem.
Start the year right by contacting us to learn more about what we can do for you.  Call (941) 925-2700 to  give your body the gift of good health in the New Year.